I'm so proud of my Andrew. His amazing sculptures made from 3d printed parts were featured in a publication by Case Western University, School of Engineering.
The following is from Andrew Reach's website:
The School of Engineering at Case Western Reserve University produces a beautiful annual report each year about the schools achievements, research, engineering and other advances the school has made in it's past year and also has features about selected projects from the school. I'm pleased that my project "Model Citizens" was featured in the article "Artist Uses Thinkbox to Shift Into New Dimension" by Jacqueline Fitch.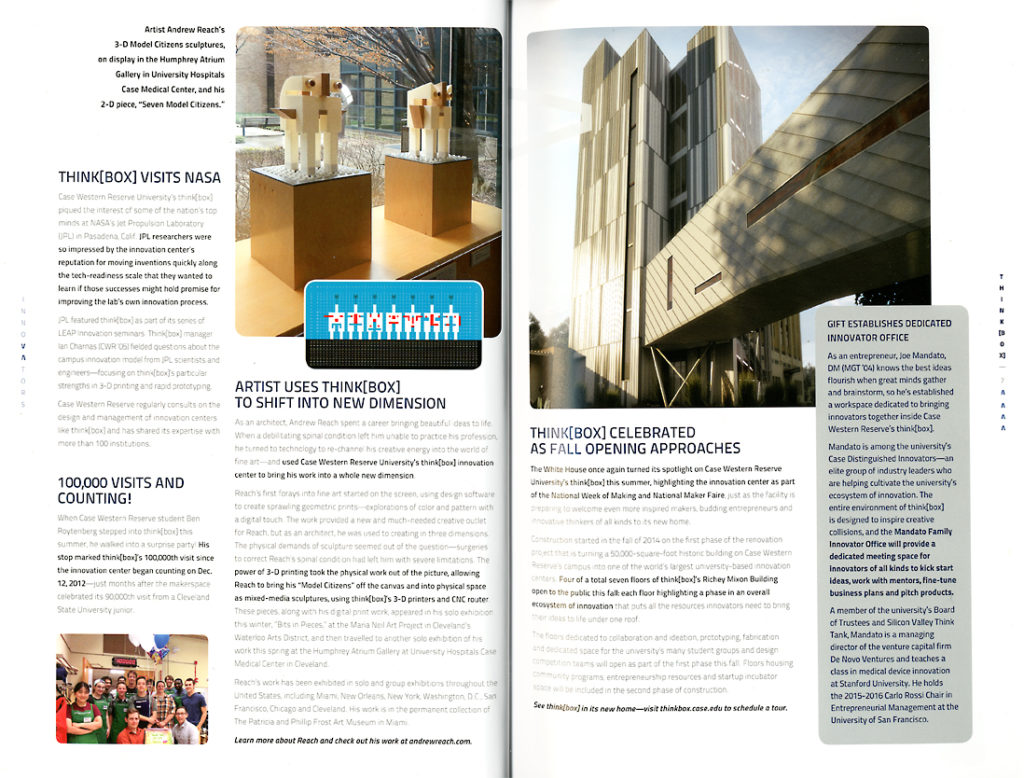 read article below