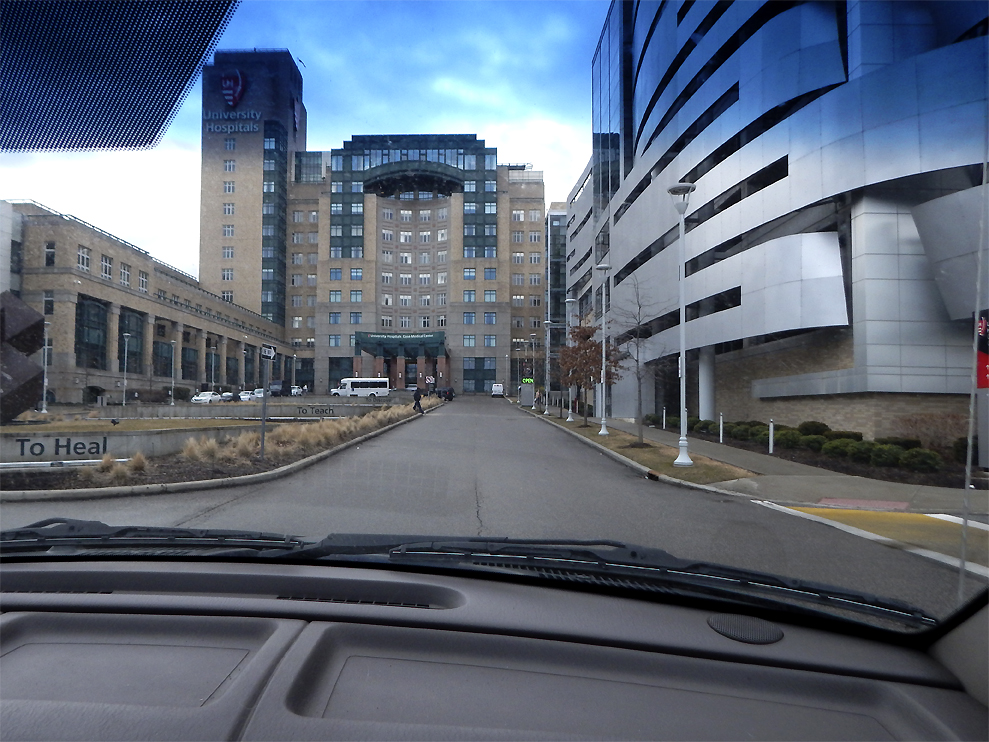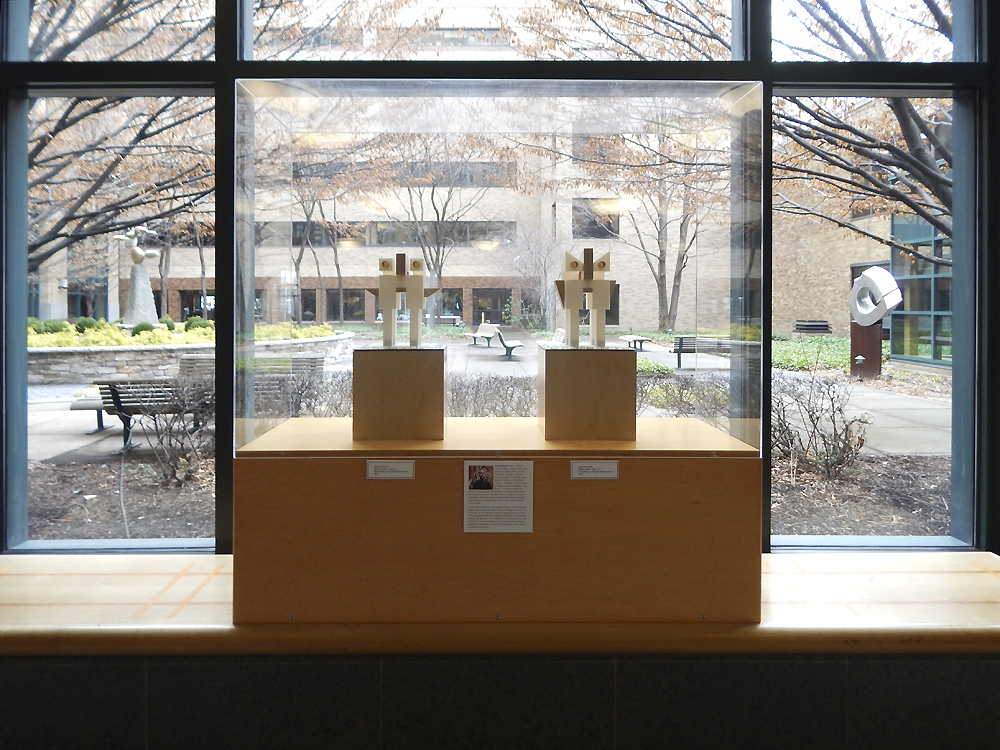 3D Printed Mixed Media Sculptures "Model Citizens"
left to right; Bruce Baumwoll & Andrew Reach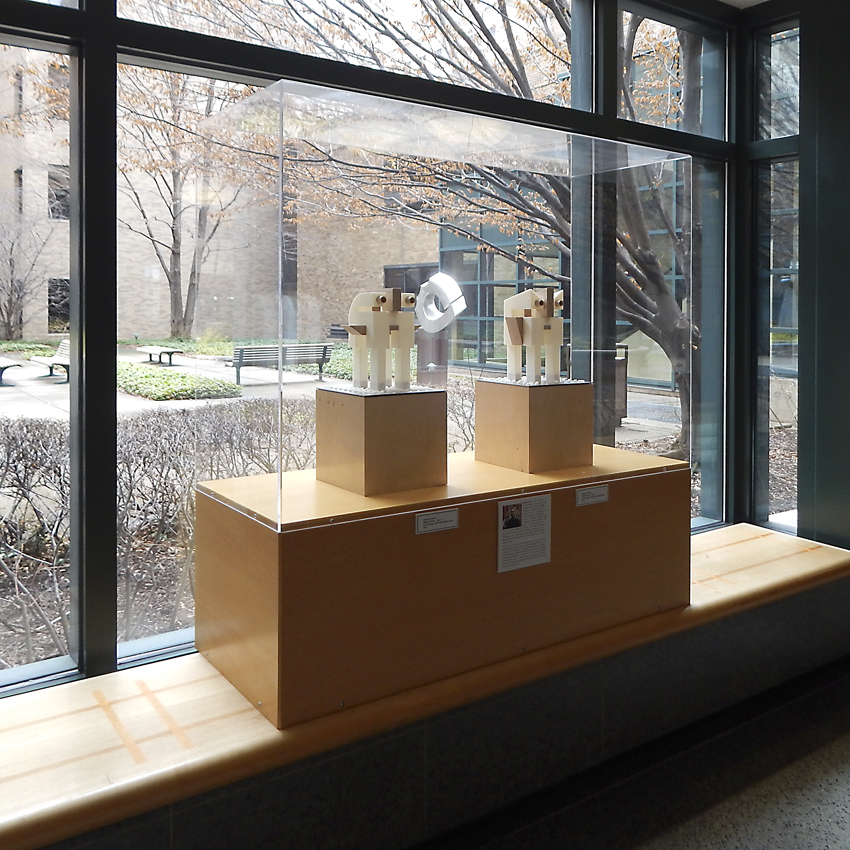 ---
To learn more about these sculptures, scroll down to bottom of page to
THE MAKING OF REACH'S "MODEL CITIZENS"
---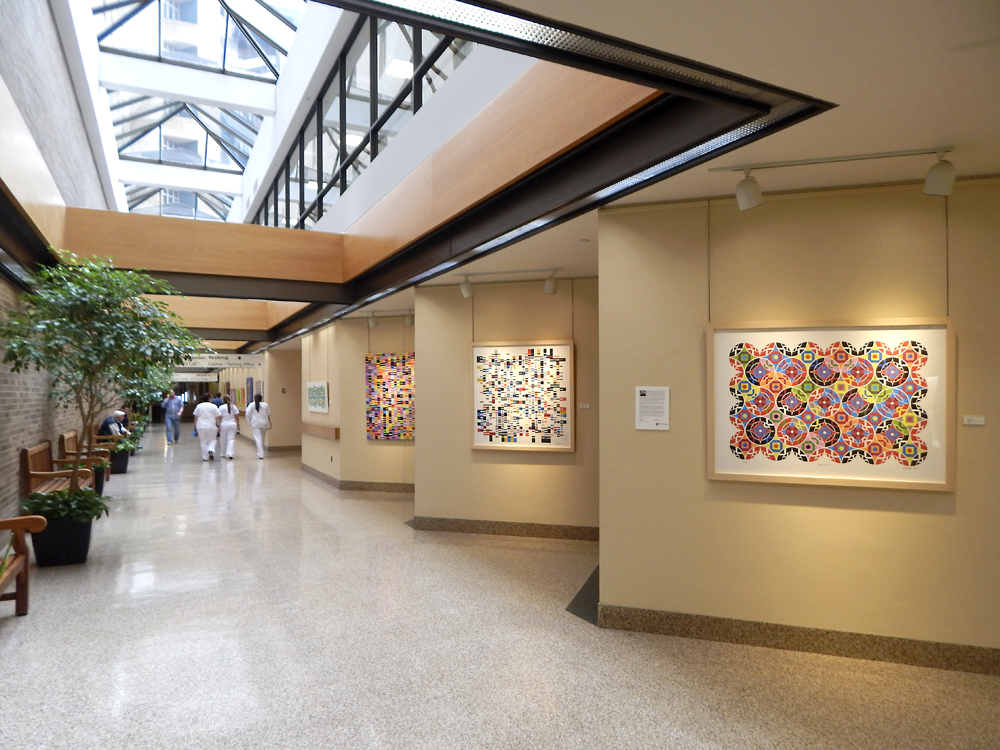 Andrew Reach's Art on display in the Humphrey Atrium Gallery.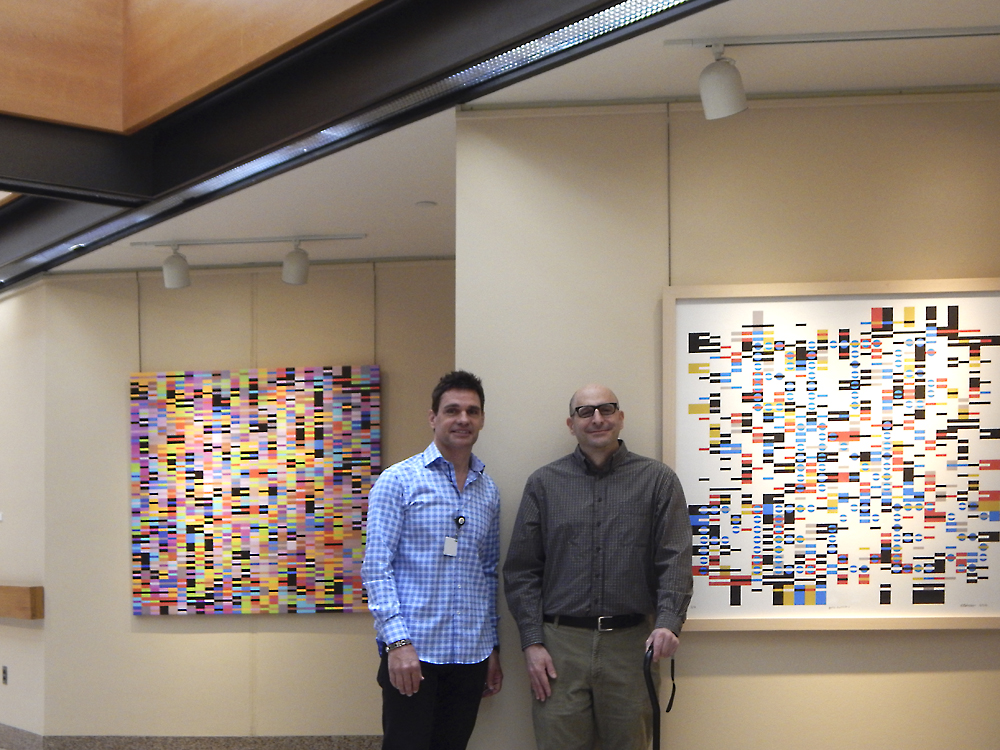 left: Tom Huck, Art Curator UH Hospitals Art Collection, right; Andrew Reach
Reach's artwork pictured left to right: Pixel Bar 1 & Bits Glitch 1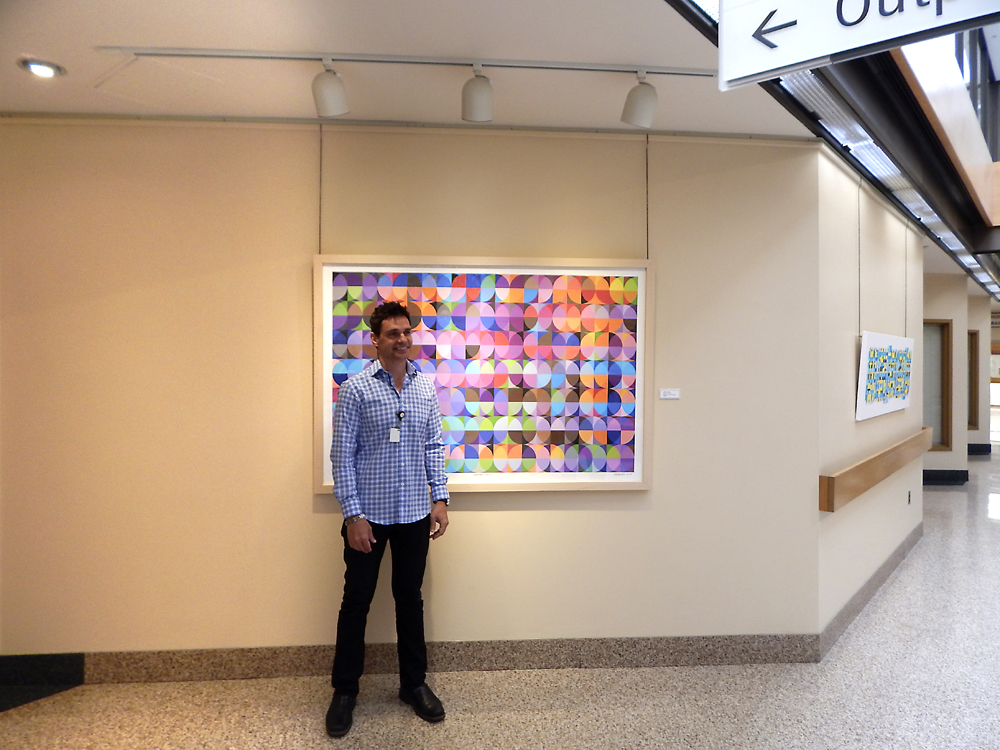 Tom Huck in front of Quadrans Circuli 1 by Andrew Reach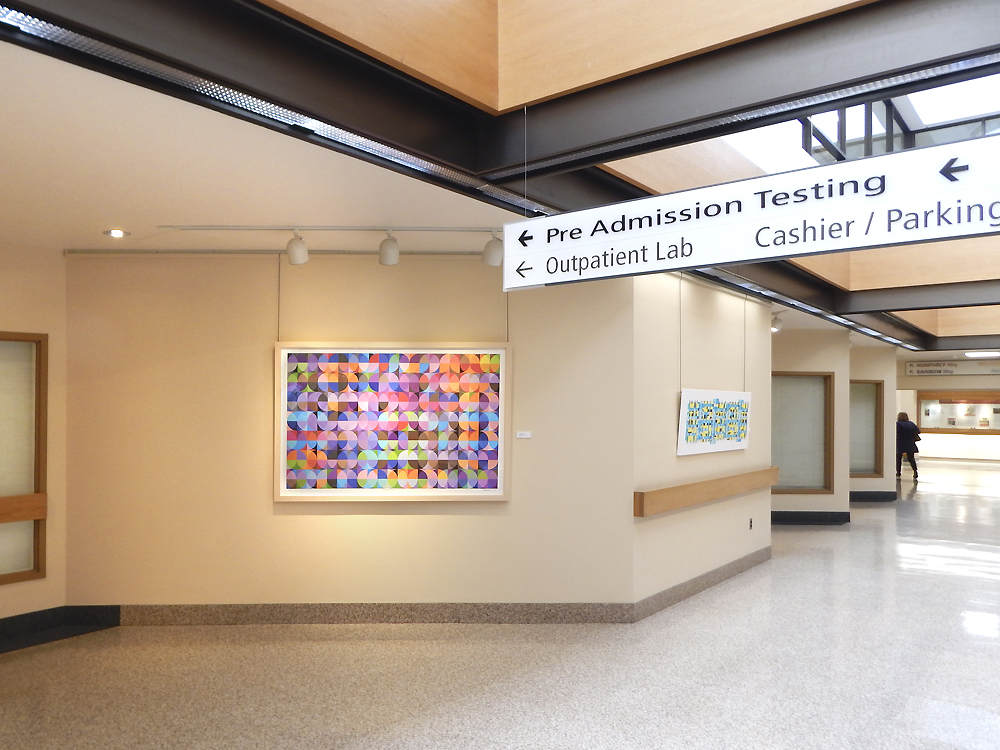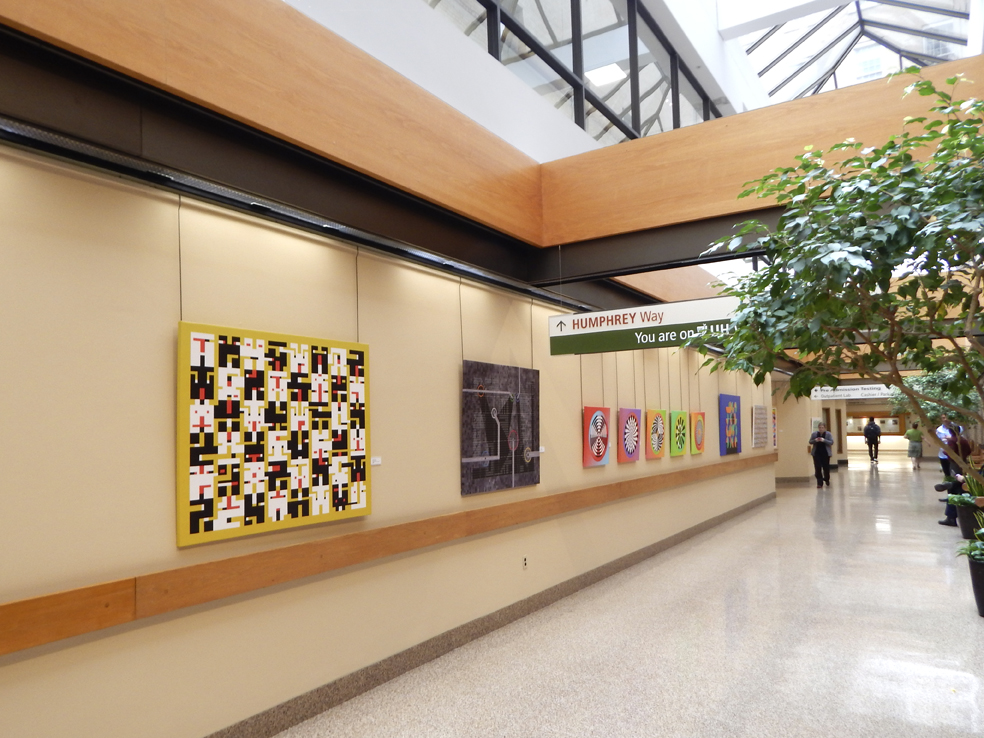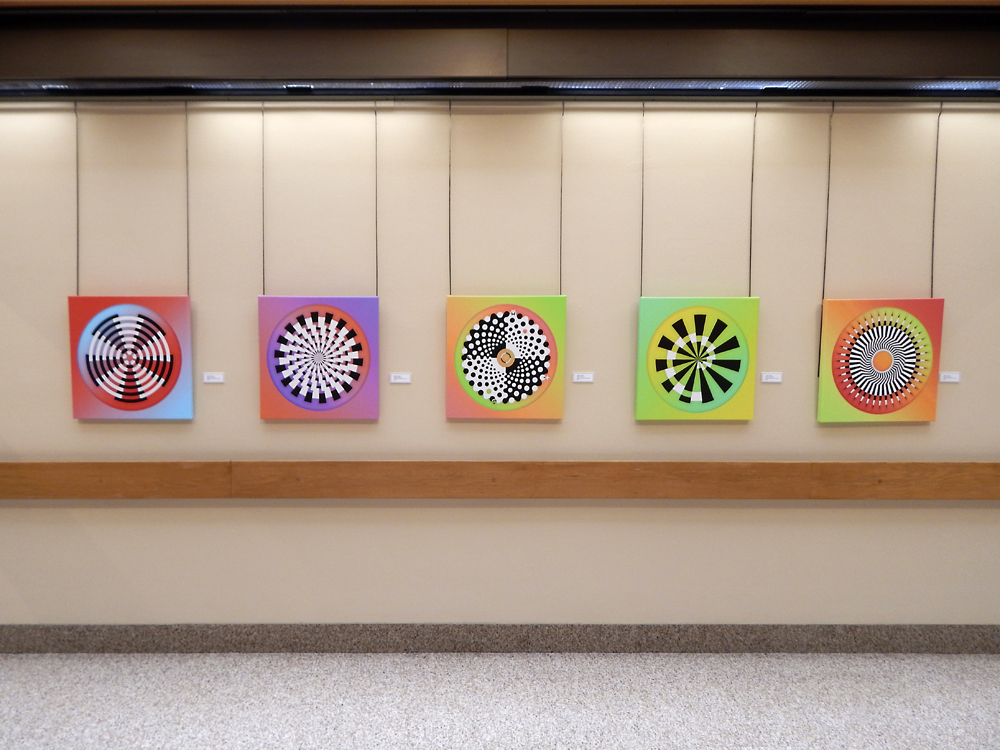 "Radial Reductions" by Andrew Reach
---
The Making of Reach's "Model Citizens"
Andrew Reach's 3d printed mixed media sculptures were made with the support of the Ohio Arts Council and the facilities of Thinkbox Inovation Center at Case Western Reserve University.

3D animation  by Andrew used to study the design
Andrew's "Model Citizens" were first exhibited at his solo exhibition "Bits In Pieces" at the Maria Neal Art Project gallery in Cleveland. (click here to see photos of the exhibition).