Below are a sample of photographs from a new gallery of Historic photographs of Pennsylvania Station, New York City; one of the great architectural achievements.

Penn Station was designed by the Architectural firm Mckim Mead & White. I have a particular interest in buildings done by Stanford White. While I was living at Ellen Burstyn's house, one of the places that I got to visit some friends was Stanford White's victorian mansion, where he lived at the time of his death from being murdered. By Harry K. Thaw, over the girl on the red velvet swing Evelyn Nesbit in 1906.
The demolition of Penn Station in 1963 was a great loss to the architectural heritage of New York City and was a catalyst in sparking a more vigorous movement of Historic Preservation in the United States. From a thesis written by Eric J. Plosky for his masters degree in City Planning at MIT, he writes:
By 1963, changing economic conditions and the evolving nature of passenger transportation prompted the Pennsylvania Railroad to announce plans to see development rights on the Penn Station Site. The station would be demolished and replaced with the new Madison Square Garden complex; the railroad would create a new underground "Penn Station" beneath the Garden. These plans prompted tremendous public and editorial outcry on a scale never before seen, thus beginning the historic preservation movement in New York City.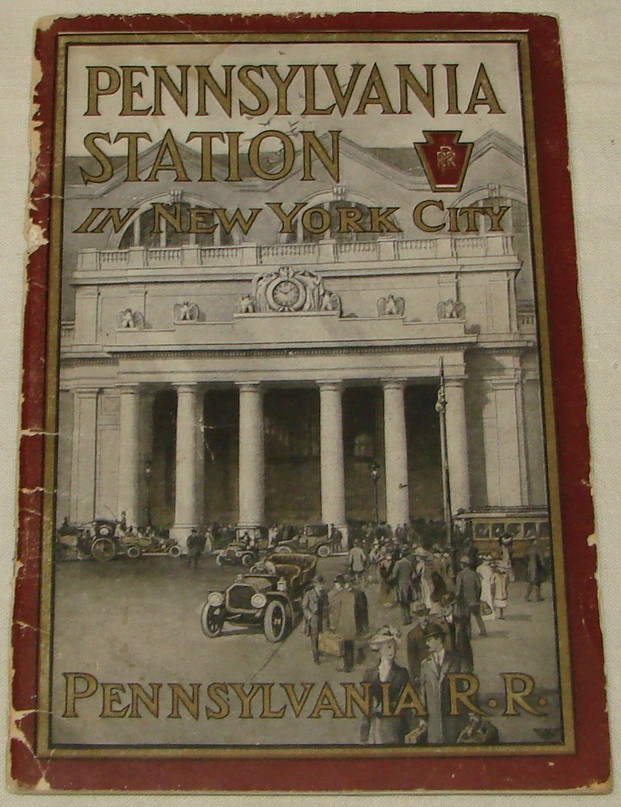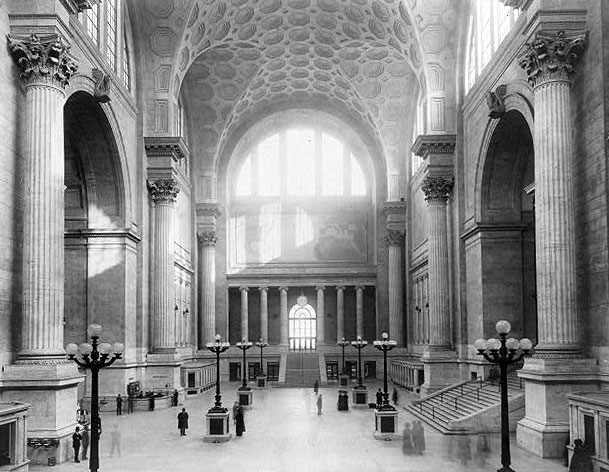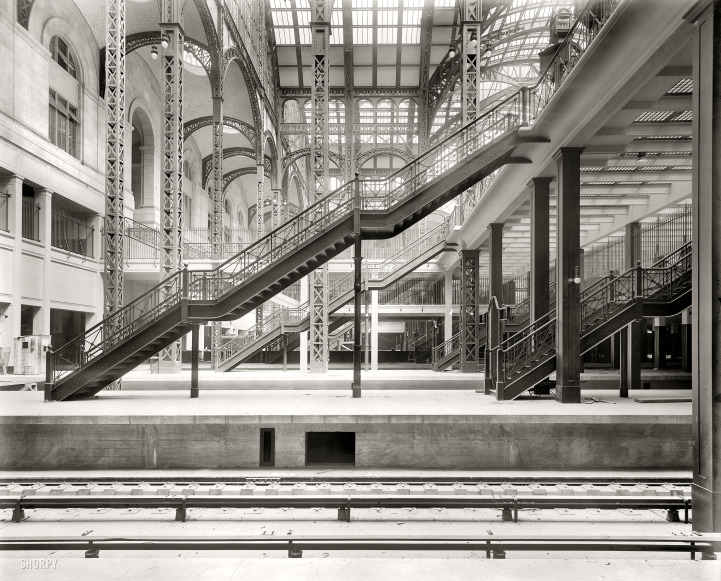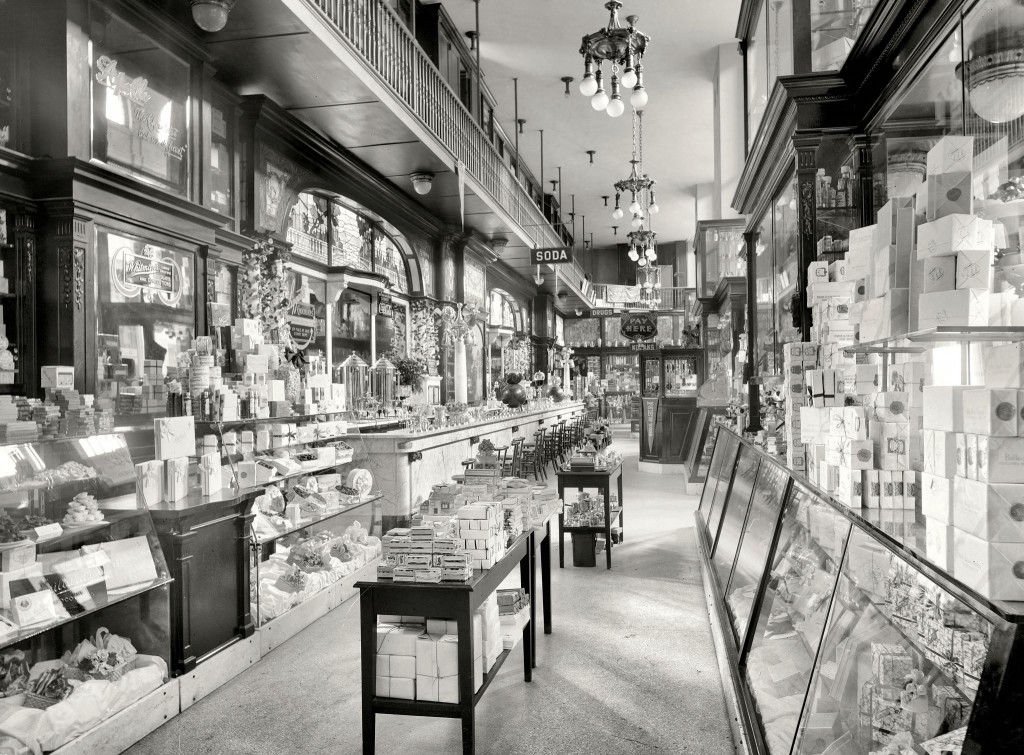 Drug Store & soda fountin 1910 Detroit Publishing company
Many of these Photos are taken from Facebook and from people all over. Many come from the Facebook page Long Island Places No More. Others are taken from Google and many books of New York City. None of these photos will ever be used to sell or be reproduced. Like facebook, I'm just compiling these to share so that others can see a place that once was. If there are any photos that are copyrighted, please email me and let me know and I will provide copyright attribution and link to your site if you have one, or if you wish I will remove it from the gallery.