My Spouse, Andrew Reach, who lost his career as a successful architect due to becoming disabled from a spine disease, reinvented himself as a Fine Artist and has become nationally recognized for his work. We moved from Miami to Cleveland to be in the care of a specialist in his spine disease (Scheuermann's disease). We have been living here for 8 years now. Over the years, Andrew has applied for and won grants from a program through the Ohio Arts Council, "Artists With Disabilities Access Program". In Addition, Andrew's work was included in a group exhibition, "Lets Get Digital", at the Ohio Arts Council's Riffe Gallery in Columbus featuring digital artists in the state of Ohio.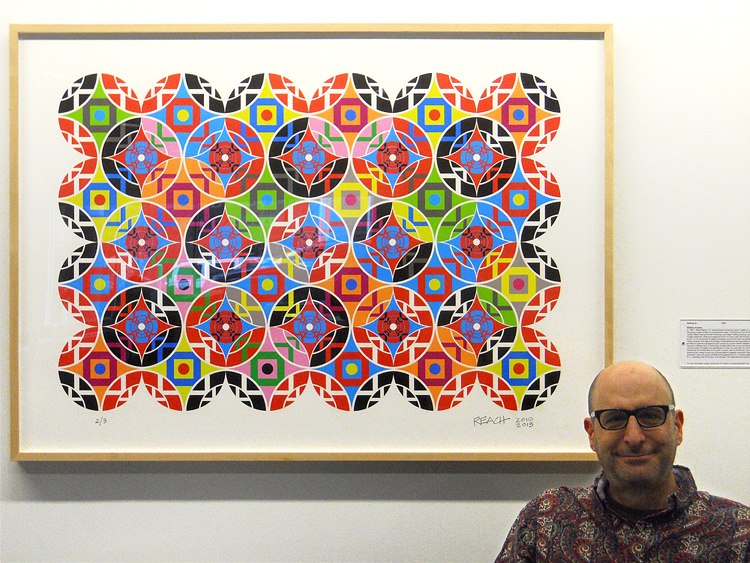 Andrew Reach with his artwork "Getting Up" at the Cleveland Clinic"
To commemorate the 25th anniversary of the Americans with Disabilities Act, the Ohio Arts Council is exploring how accessible arts opportunities enrich the lives of Ohioans of all abilities. I'm honored that they have spotlighted Andrew in a series of interviews "Arts + Accessibility".
Below is screenshot from Ohio Arts Council Website. click here to read full interview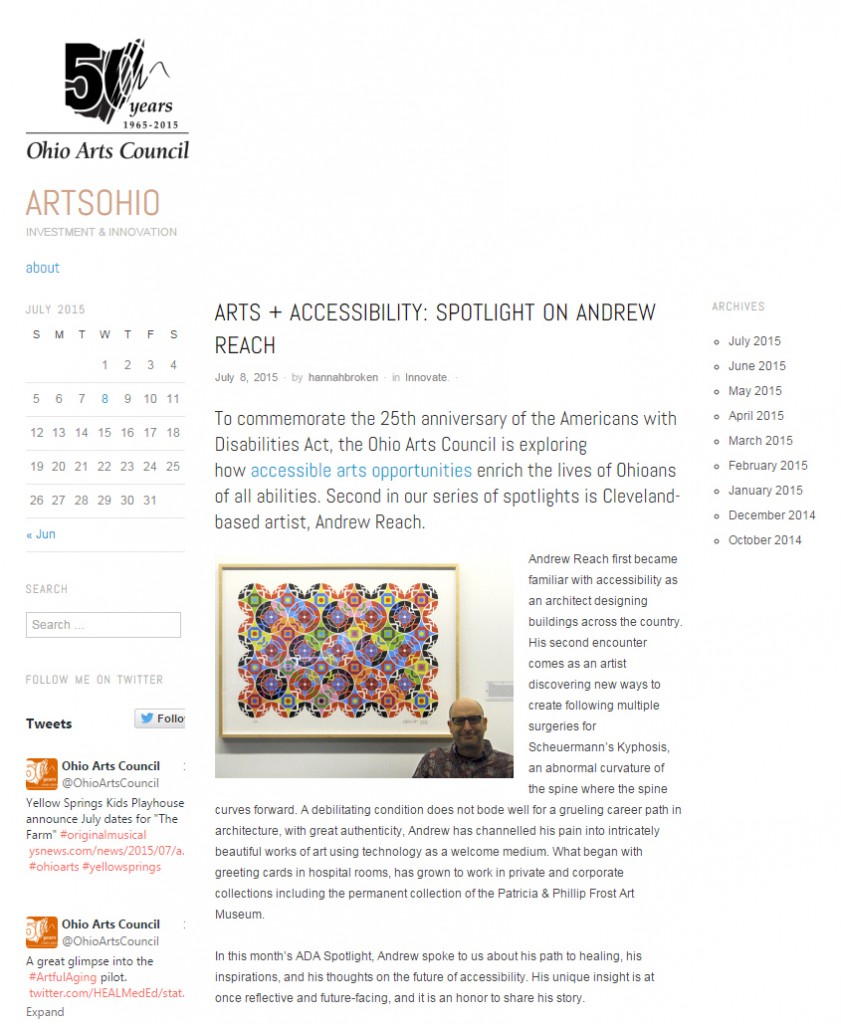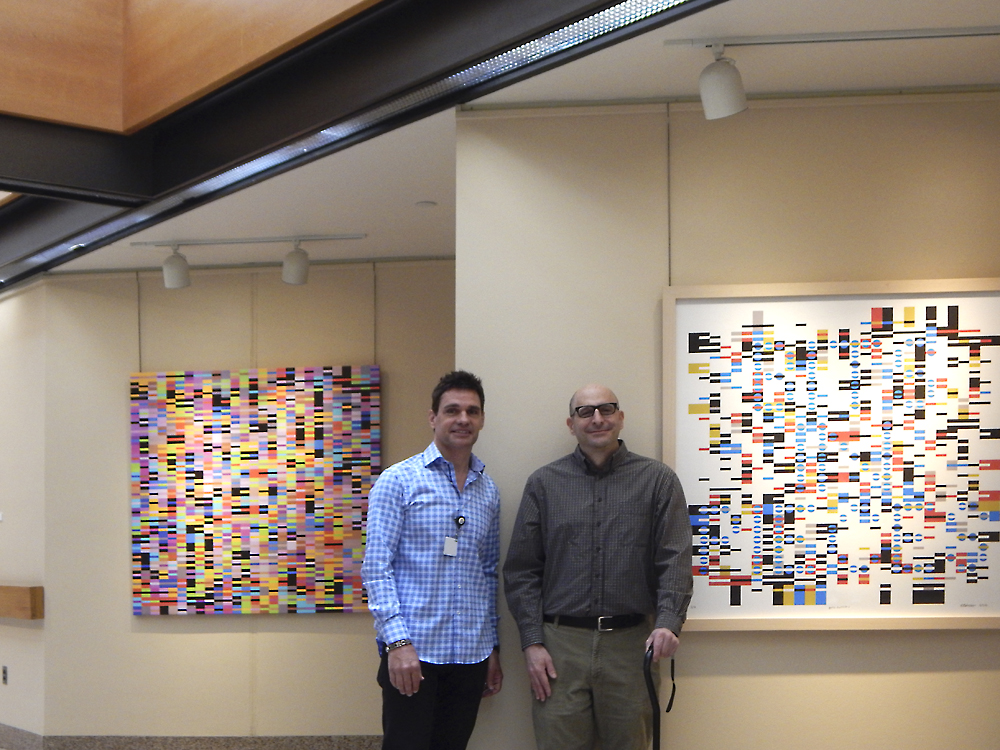 left: Tom Huck, Art Curator UH Hospitals Art Collection, right; Andrew Reach Reach's artwork pictured left to right: Pixel Bar 1 & Bits Glitch 1 on display at an exhibition of his work in the Humphrey Atrium Gallery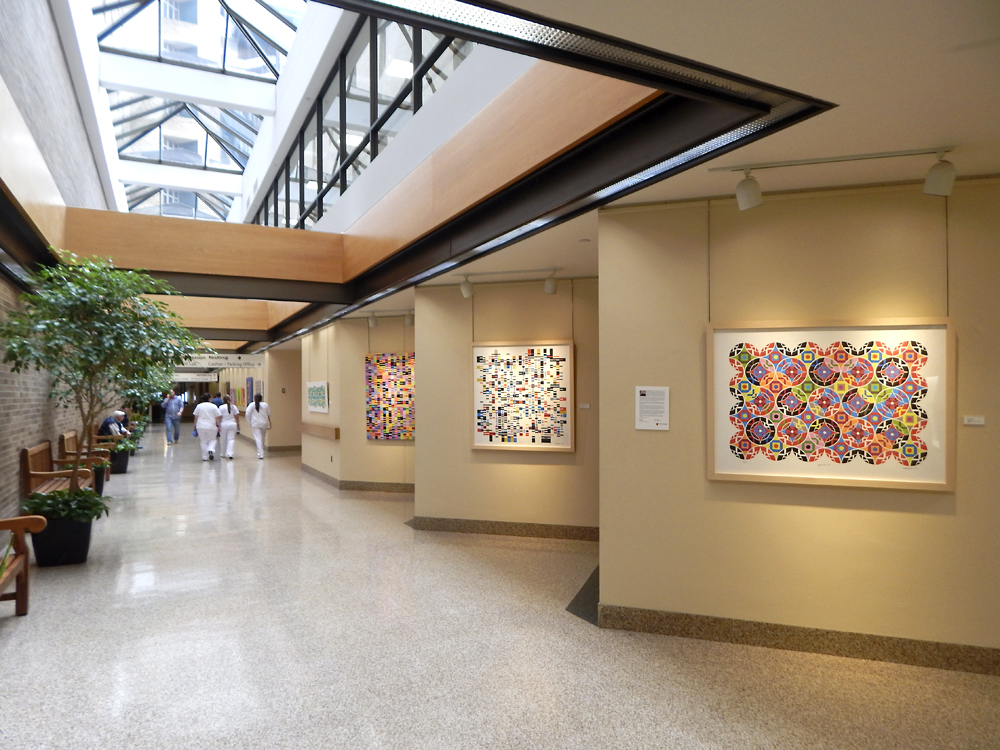 Andrew Reach Reach's artwork on display at an exhibition of his work in the Humphrey Atrium Gallery at University Hospitals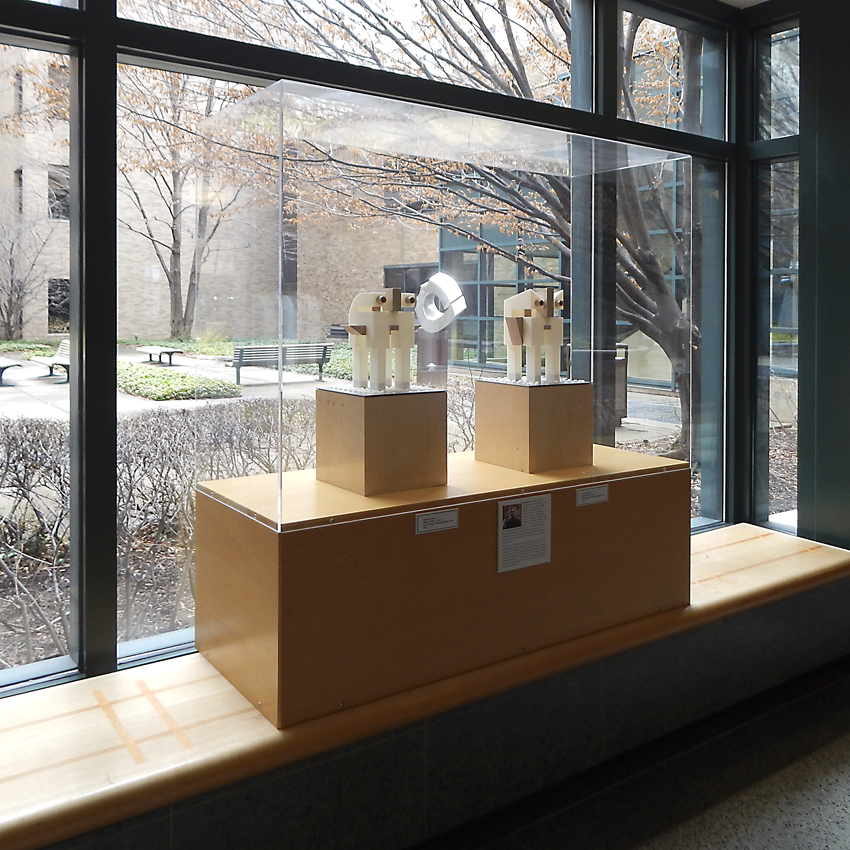 Andrew Reach's mixed media sculptures "Model Citizens" made with 3d Printing, and computerized cutting of wood and steel at University Hospitals; click here to learn more about the making of these sculptures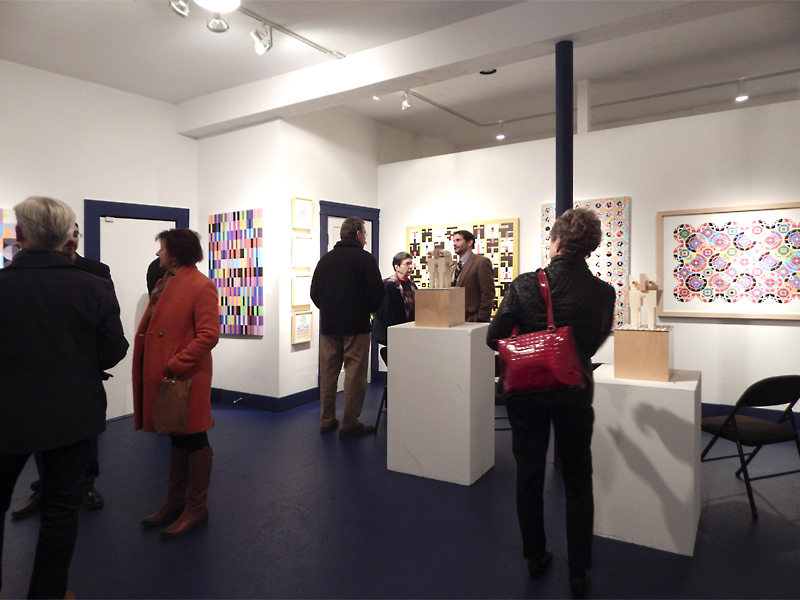 Andrew Reach's opening reception of his solo exhibition "Bits In Pieces" at Maria Neil Art Project in Cleveland's Waterloo Arts District. The gallery is owned by art patrons Adam Tully and John Farina. John Farina is executive director of ARTneo, which specializes in exhibits and scholarship on art by Northeast Ohio artists