My Short Film of "Dr. Kildare"

My Short film of "Joy In The Morning"
Dr. Kildare (TV series)
From Wikipedia, the free encyclopedia:
The TV series initially told the story of young intern Dr. James Kildare (Richard Chamberlain) working at the fictional large metropolitan "Blair General Hospital" and trying to learn his profession, deal with patients' problems, and win the respect of the senior Dr. Leonard Gillespie (Raymond Massey). In the series' first episode, Gillespie tells the earnest Kildare, "Our job is to keep people alive, not to tell them how to live." Kildare ignores the advice, which provides the basis for stories over the next four seasons, many with a soap opera touch. By the third season, Dr. Kildare was promoted to resident and episodes began to focus less on him and his medical colleagues, and more on the stories of individual patients and their families.[7]
In order to create realistic scripts, the series' first writer, E. Jack Neuman, spent several months working alongside interns in a large hospital. Episodes frequently highlighted diseases or medical conditions that had not been widely discussed on television, including drug addiction, sickle cell anemia and epilepsy. Episodes about venereal disease (personally requested by President Lyndon B. Johnson) and the birth control pill were written, but never produced due to network objections.[8] Technical advice was provided by the American Medical Association, whose name appeared in the end credits of each episode.[6][4]
The series was initially formatted as self-contained one-hour episodes, aired once per week. In later seasons, a trend towards serialization, inspired by the success of the prime time soap opera Peyton Place, caused the network to develop some Dr. Kildare storylines over multiple episodes and, in the final season, to air two separate half-hour episodes each week instead of a single one-hour episode.[7][9]
Cast

An unsold and unaired pilot was shot in 1960 featuring Joseph Cronin as "Dr. Kildare" and Lew Ayres as "Dr. Gillespie".[10][11] As a younger man, Ayres had played the role of Kildare for many years in the earlier MGM film and radio series.[12][13] Later, a second, successful pilot was made with Richard Chamberlain as Kildare and Raymond Massey as Gillespie.
Before the little-known Chamberlain was cast, the Kildare role was offered to William Shatner and James Franciscus, who both turned it down.[14] The role catapulted Chamberlain to fame.[15][16] In 2006, Chamberlain reprised the Kildare role in a parody of Grey's Anatomy (along with other famous TV doctors from Julia, St. Elsewhere, M*A*S*H and The Love Boat) on the 2006 TV Land Awards.[17][18]
Massey accepted the role of "Dr. Gillespie" thinking that it would last only one season, leaving him time to accept feature film roles. Instead, the time demands of appearing in a multiple-season hit series prevented Massey from appearing in any films for the duration of the series' run.
Supporting cast members with recurring roles included Ken Berry as "Dr. John Kapish", Jean Inness as "Nurse Beatrice Fain", Eddie Ryder as "Dr. Simon Agurski", Jud Taylor (who also directed several episodes) as "Dr. Thomas Gerson", Steve Bell as "Dr. Quint Lowry", Clegg Hoyt as "Mac", Jo Helton as "Nurse Conant", Lee Kurty as "Nurse Zoe Lawton", and Leslie Nielsen as "Harry Kleber".[10][7]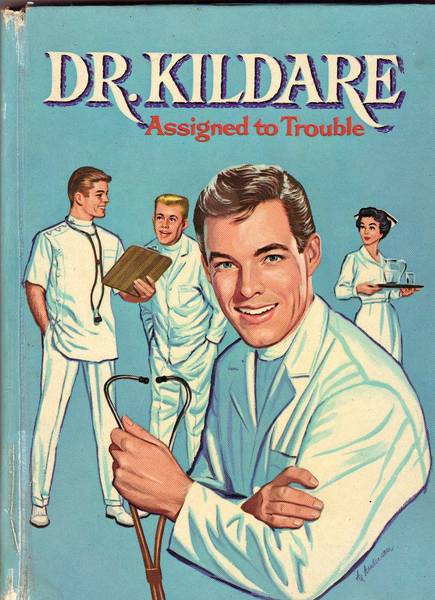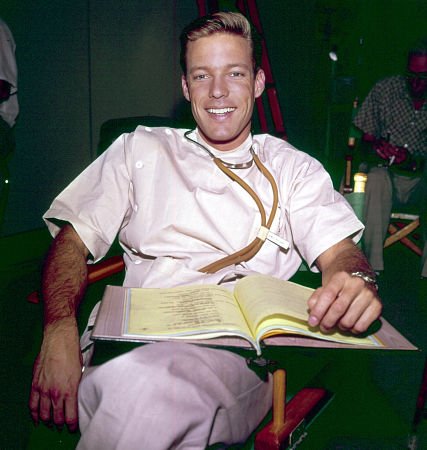 Richard Chamberlain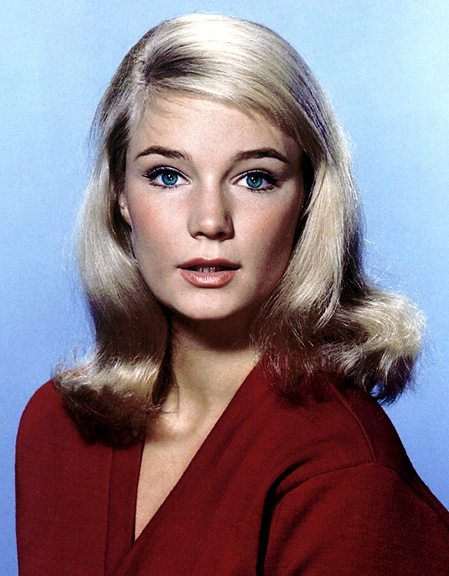 Yvette Mimieux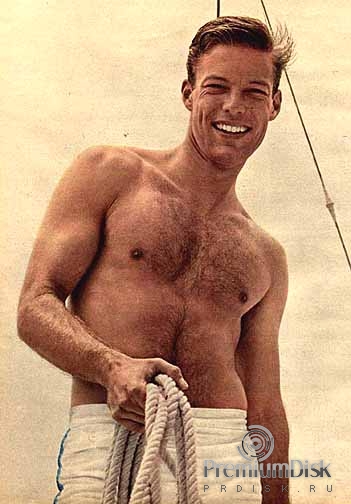 Richard Chamberlain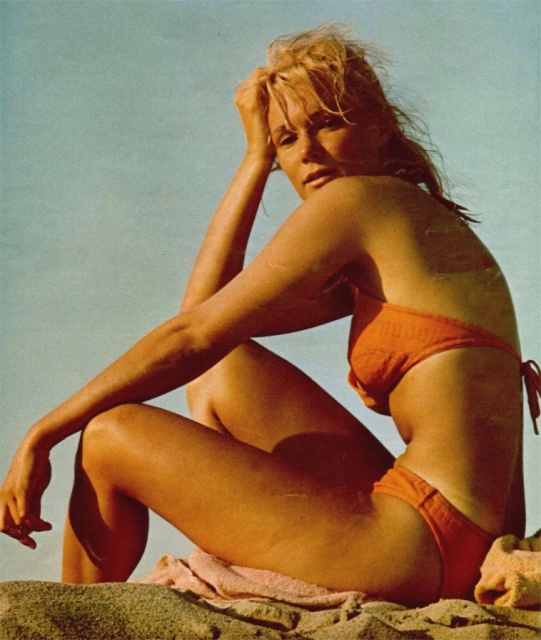 Yvette Mimieux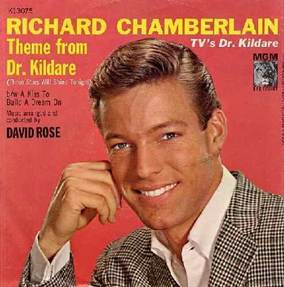 Richard Chamberlain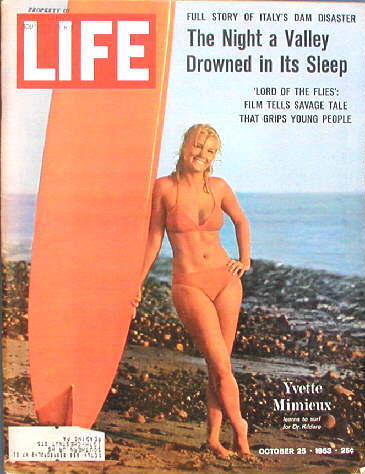 Yvette Mimieux
Yvette Mimieux continues her surfing. She and Kildare go to the beach at night and they "make out". He is infatuated with her but cant get her to accept the epilepsy. She has many smaller siezures. Kildare meets all the beach bums and beatnicks of that time. Ultimately she goes for a surf, catches the wave off her life and has a grand mal siezure at the same time. She drowns and Kildare is there to pronounce her dead. GREAT episode with a sad ending.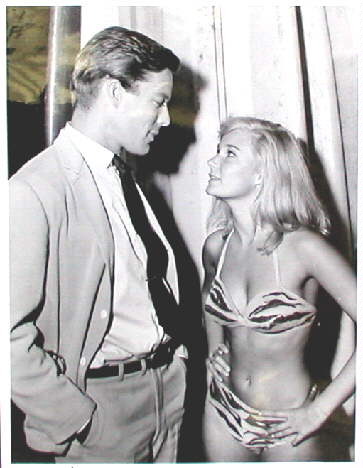 Yvette Mimieux & Richard Chamberlain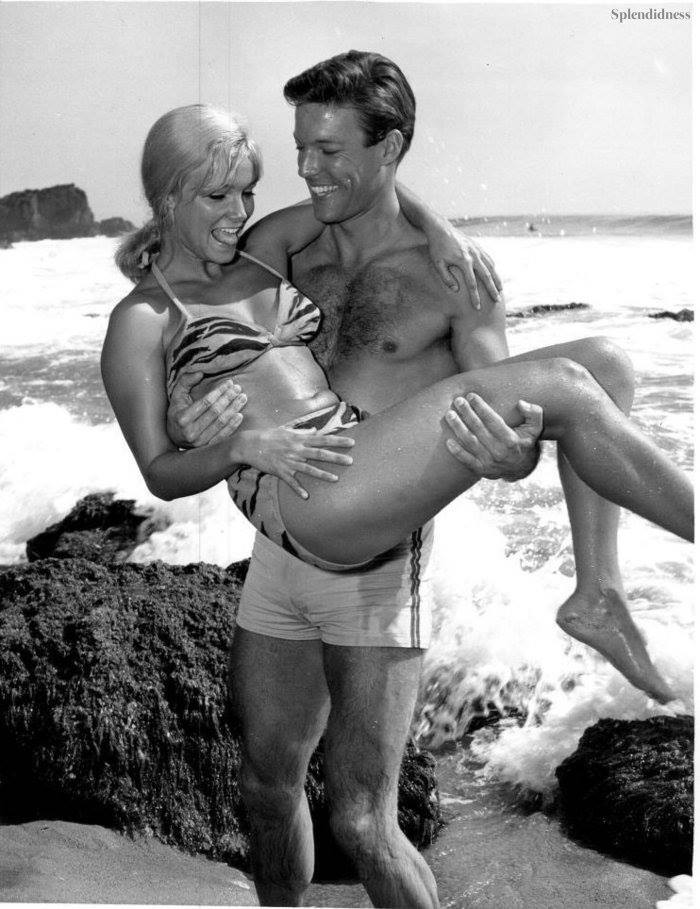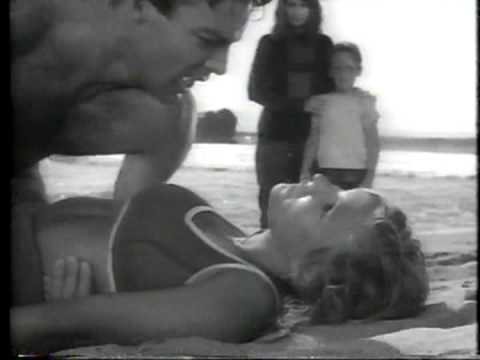 Yvette Mimieux & Richard Chamberlain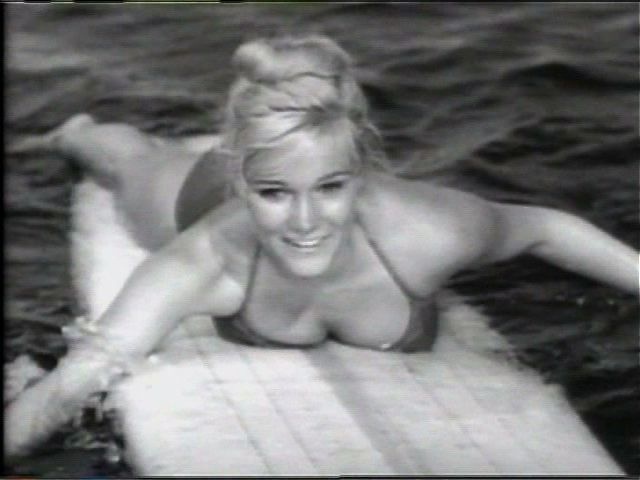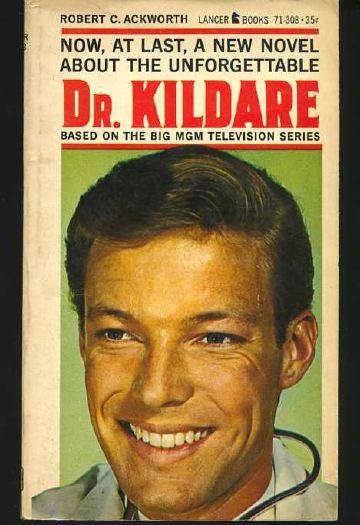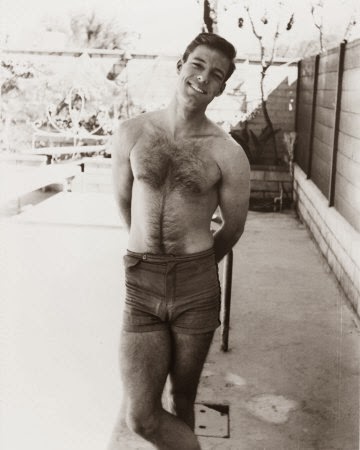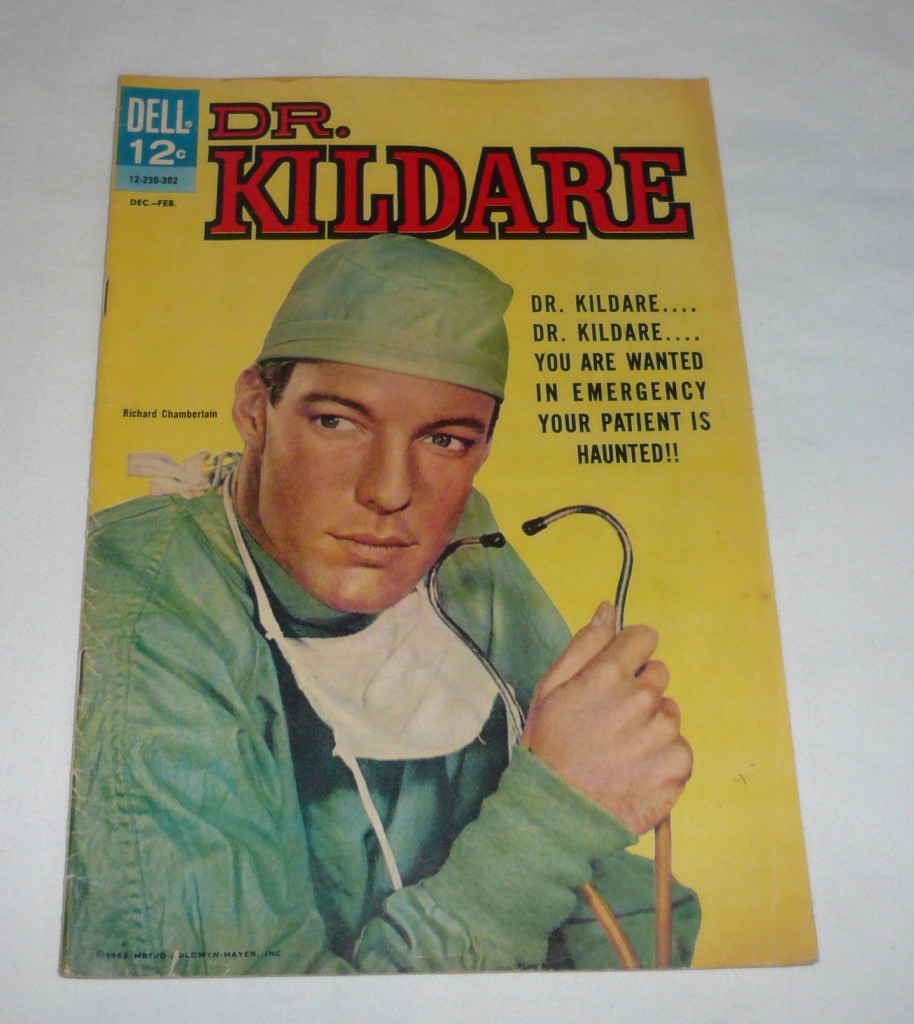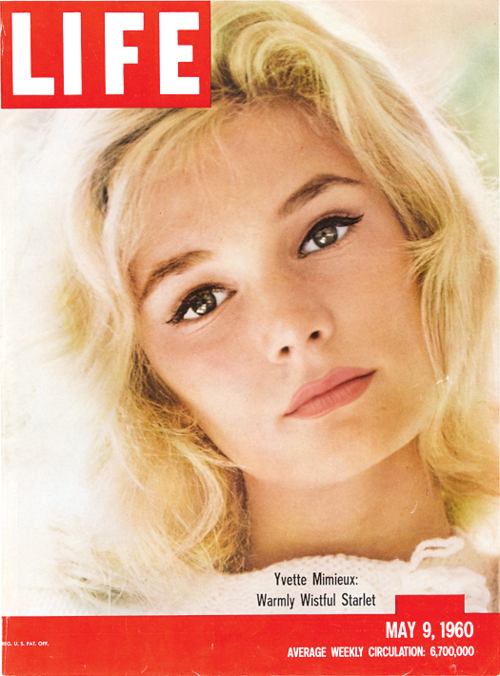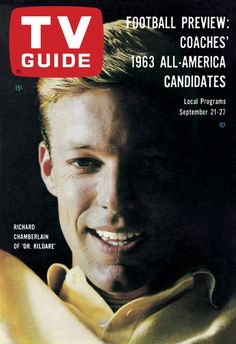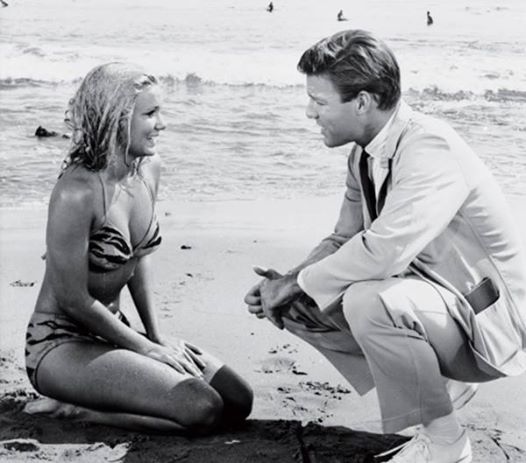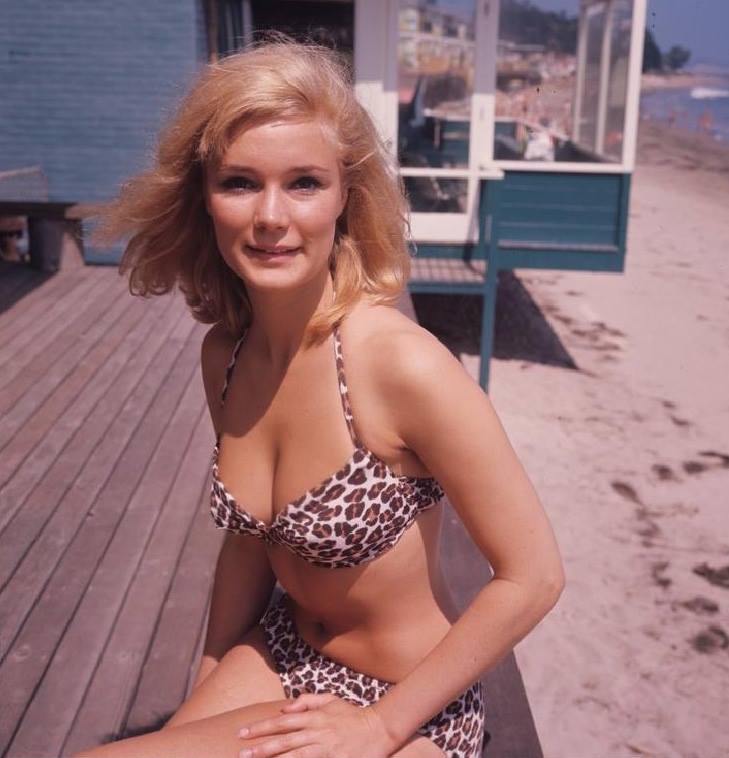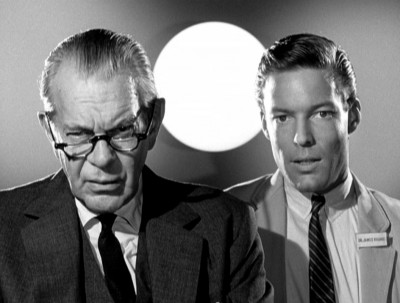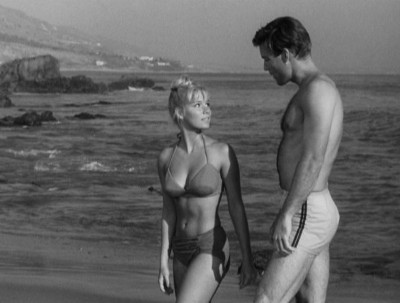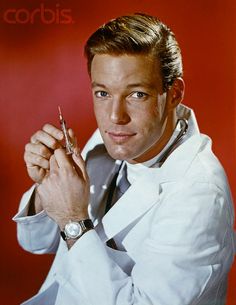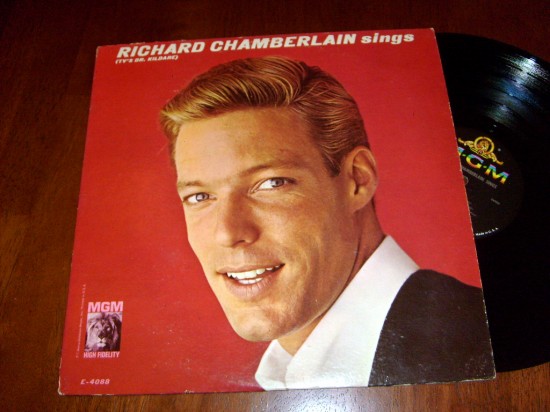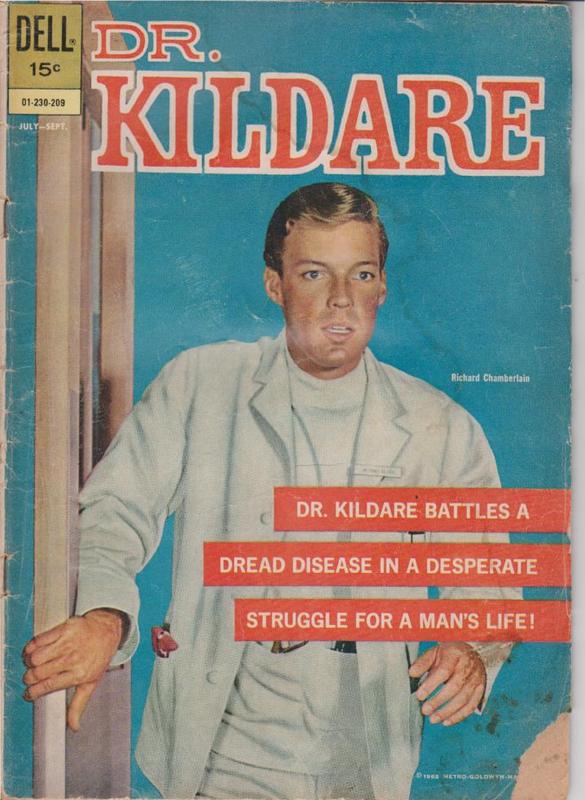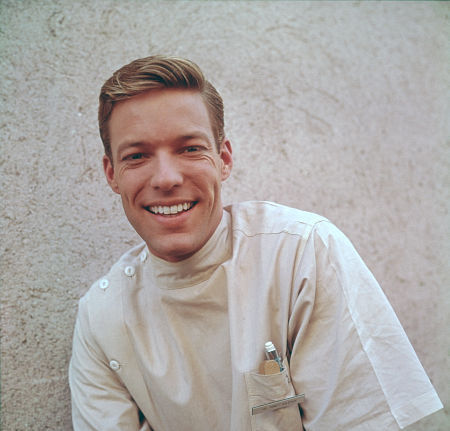 Over the years, numerous well-known or soon-to-be well-known actors appeared as guest stars, including:[4][14][19][20]