Amazing new #WIP (work in progress) by Andrew Reach for the Archives' upcoming "W/O Limits: Art, Chronic Illness, & Disability" exhibition. Creating using Reach's formidable #design skills, the sculpture will come to life using #3D printing technology. Best yet? It's made to be touched by visitors, including those with visual impairments. The show opens #September 22nd!https://www.artistsarchives.org/event/w-o-limits/https://andrewreach.com/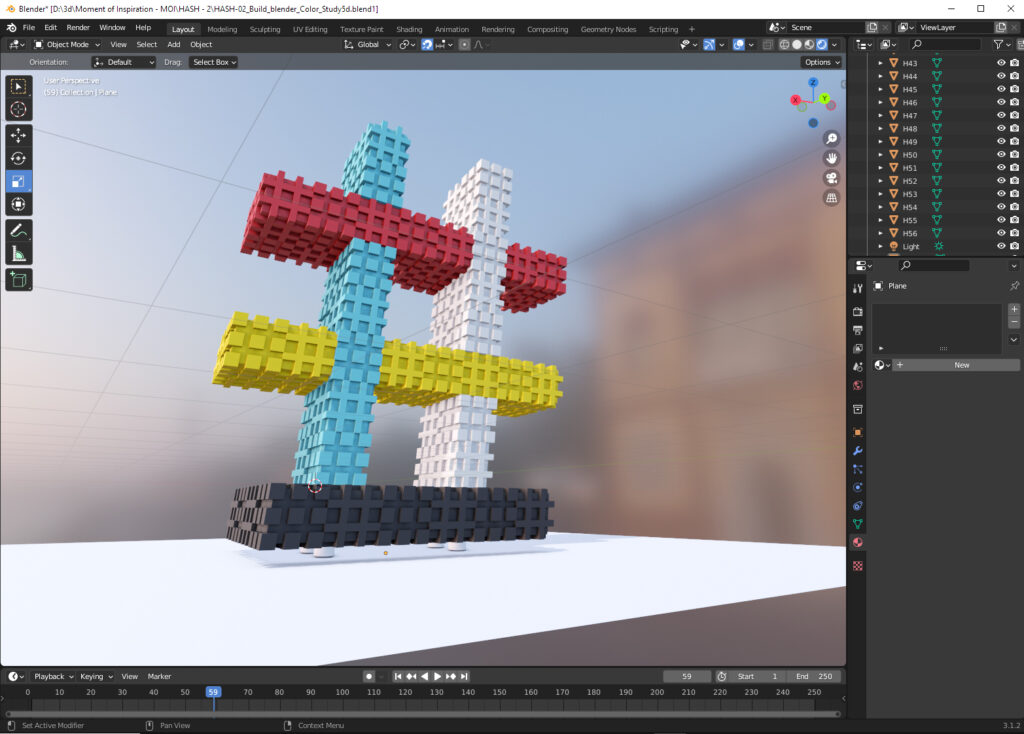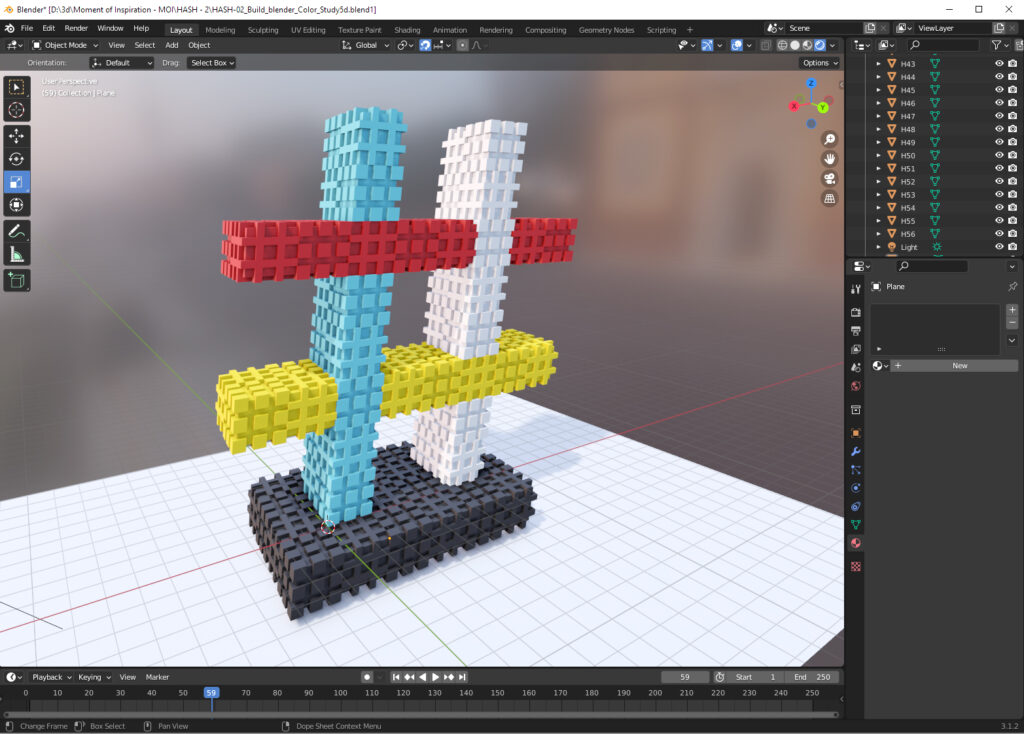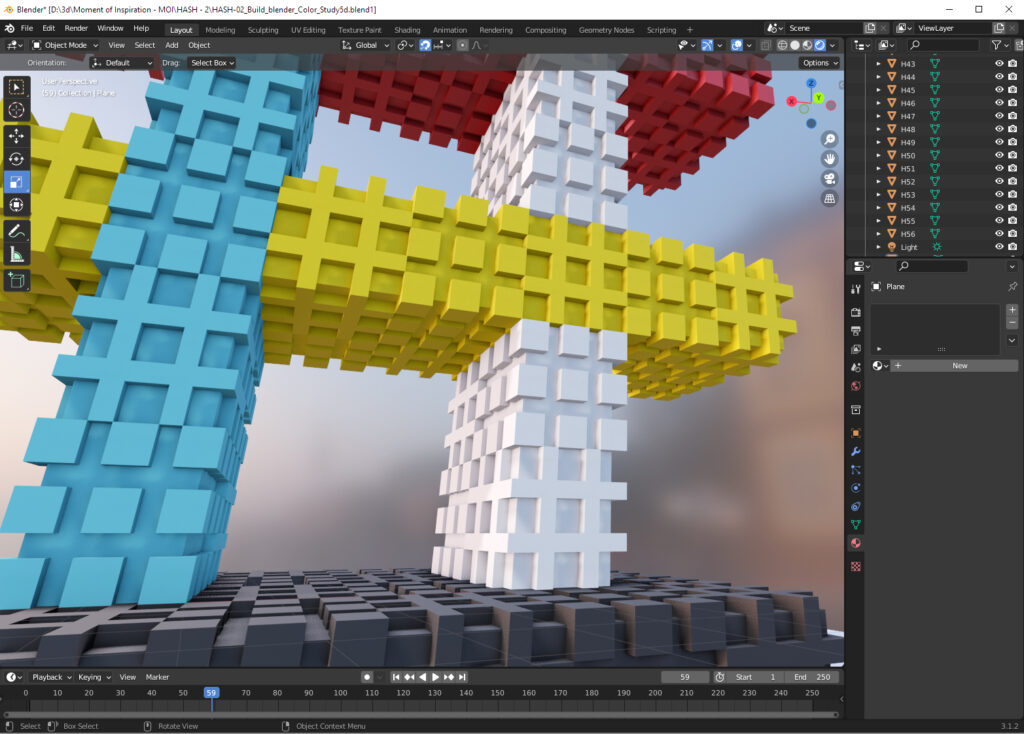 # In progress – 3d printed sculpture
Visualization in Blender
I'm honored to be one of several artists to be in the upcoming show in December "W/O Limits: Art, Chronic Illness, & Disability" exhibition curated by Megan Alves and Mindy Tousley of the Artists Archives of the Western Reserve. The Artists Archives has been awarded a grant from the Cuyahoga County Board of Developmental Disabilities where the organization will be able to incorporate strategies to increase accessibility with among others the use of braille and a 3d printed tactile sculpture for the visually impaired.
Megan asked if I would be interested in doing this for the exhibition and I accepted, excited with the anticipation of revisiting shifting into 3 dimensions and also working again with Think[Box] at Case Western Reserve University. In progress is a 3d Hash symbol with elements that make it accessible to the visually impaired. A modular system of 80 individually printed blocks connected together alternating between hash symbols in negative relief and positive relief form a bold singular Hash symbol. Primary colors and black and white provide bold contrast between the parts. The deep cuts into each block project shadows making it both tactile and with a sharply delineated pattern.
As an art object unto itself, the hash symbol with its use in hash-tagging represents our modern times; good and bad; where data is turned into meta-data; where information is categorized and made searchable; where so many find their voices amongst the billions of souls vying to be seen and heard; to share beauty, happiness, injustices, sadness…everything, while other voices use the hashtag to tear down multi-culturalism.