I'm honored that my husband, Andrew Reach's work "Wavy Gravy" is part of the exhibition THE NEW NOW, presented by The Artist Archives of the Western Reserve.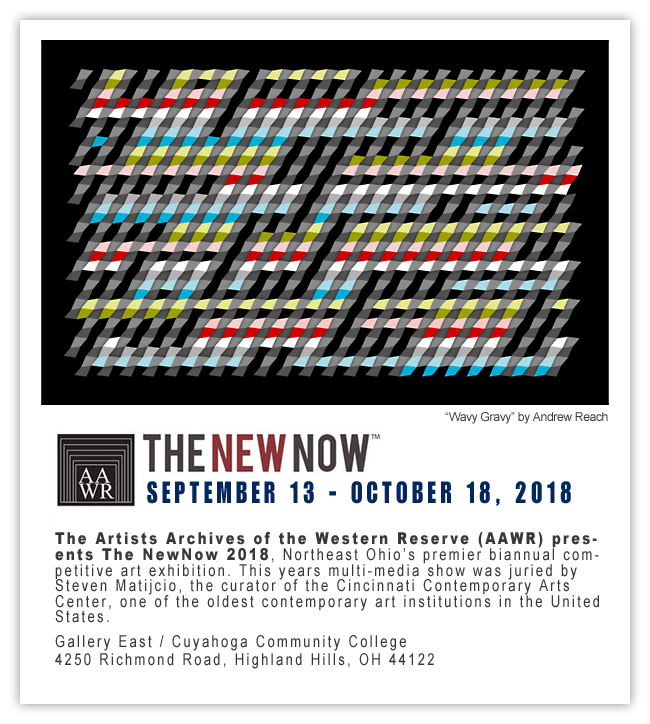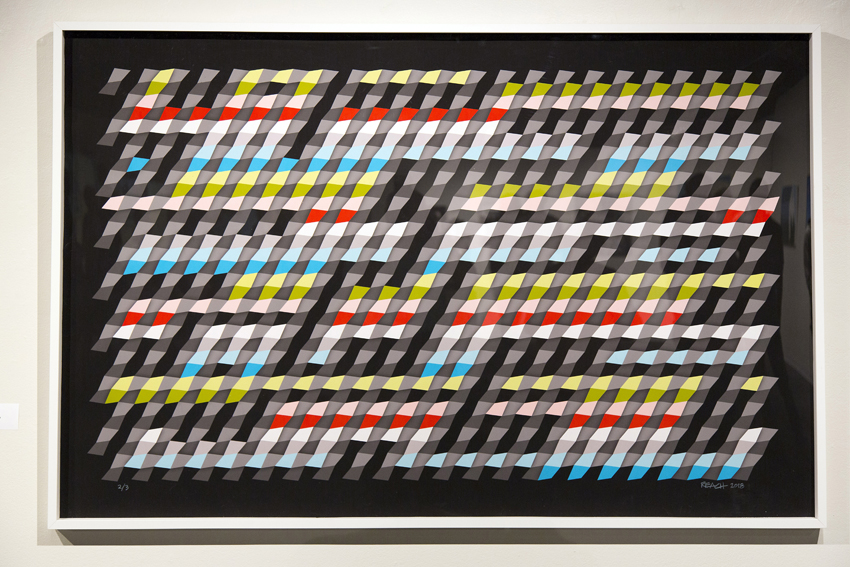 Photo Courtesy Stuart Allen Pearl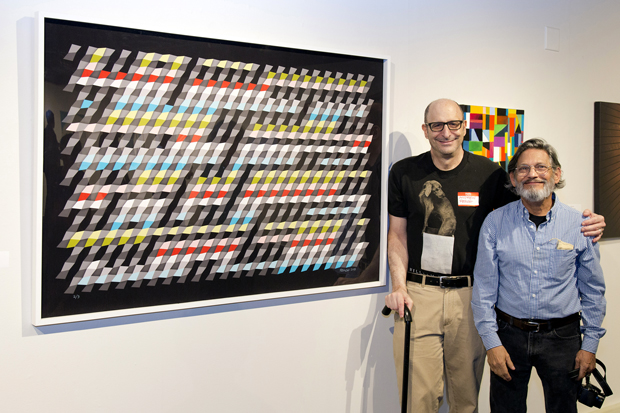 Pictured: Me and my husband Andrew Reach (on the left)
Photo Courtesy Stuart Allen Pearl
The following is from the Artist Archives Of The Western Reserve website and click here to read more about the exhibition on the AAWR website:
The Artists Archives of the Western Reserve (AAWR) is proud to present NewNow 2018, Northeast Ohio's premier biannual competitive art exhibition.  This years multi-media show was juried by Steven Matijcio, the curator of the Cincinnati Contemporary Arts Center, one of the oldest contemporary art institutions in the United States.  The exhibition will be held in Tri-C's beautiful 3,000 sq. ft. Gallery East, 4250 Richmond Road, Highland Hills, OH 44122 beginning with an opening reception on Thursday, September 13th, 6-8:30pm.
 2018 marks the third incarnation for the NewNow, and this year's exhibition was the most competitive to date, with a total of 55 works selected from nearly 550 entries made by 172 individual artists.
 The NewNow is set apart from the throng of other regional juried art exhibitions, through its consistent use of a highly qualified, non-regional juror.  "The NewNow offers local artists a unique opportunity to get their work in front of fresh eyes and seeks to rise above the local art politics which can often lead to the same artists being selected for shows repeatedly." explains AAWR Executive Director Mindy Tousley.
Exhibiting Artists:
Jennifer Adams, Barbara Bachtell, Yvonne Bakale, Diane Belfiglio, Jeff Benedetto, Kim Bissett, Christina Bock, Cynthia Brewster, Denise  Buckley, John Carlson, Robert Carpenter, Libby Chaney, Ryn Clarke, Bonnie Dolin, Julianne Edberg, Timothy Gaewsky, Doreen Grasso, Ben Hauser, Lee Heinen, Bob Herbst, Linda Hutchinson, William Martin Jean, Larry Kasperek, Terry Klausman, Michael Levy, Rosalie Litt, Baila Litton, Lynne Lofton, Susan Donovan Lowe, John Martin, Kathleen McKenna, Frank Miller, Charles Mintz, Don Parsisson, Stuart Pearl, Robert Pierson, Diane Pribojan, Andrew Reach, Catherine Rozmarynowycz, Lisa Schonberg, George Schroeder, Susan Squires, Melinda K. P. Stees, Alex Strader, Antwoine Washington, Michael Weil, Jennifer Whitten