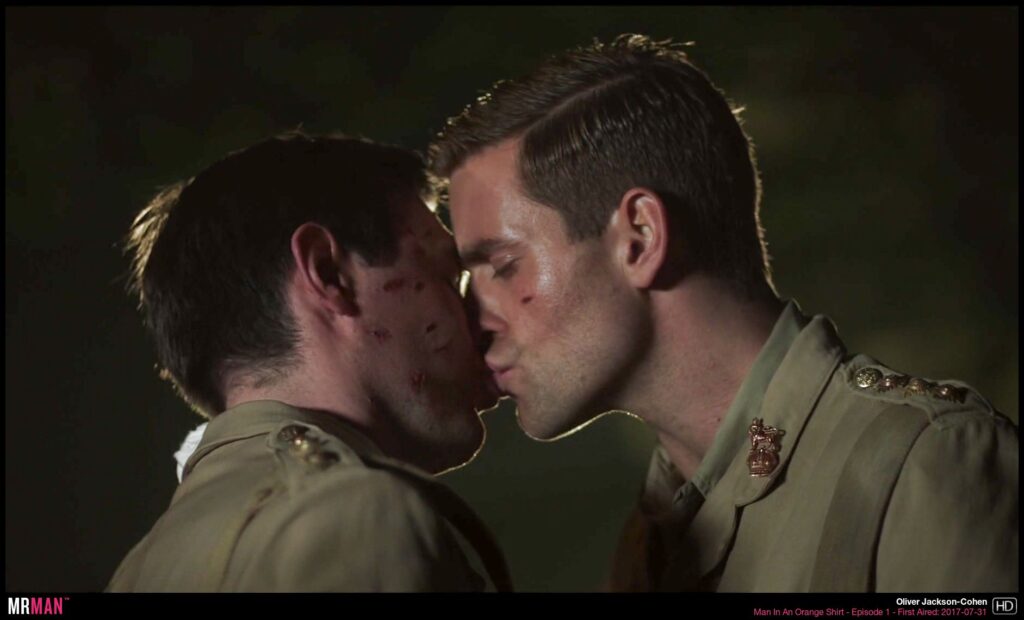 Many of us have our stories to tell. For me this is very close for I too followed this path in my life. I got married very young to a wonderful girl. But it wasn't right and after 3 years we parted. We are still the dearest of friends. Life goes by so fast. I realize how lucky I have been . Andrew and I are together now 41 years. We have always lived as we are, proud and out. Its been quite ride. I hope you enjoy my little film.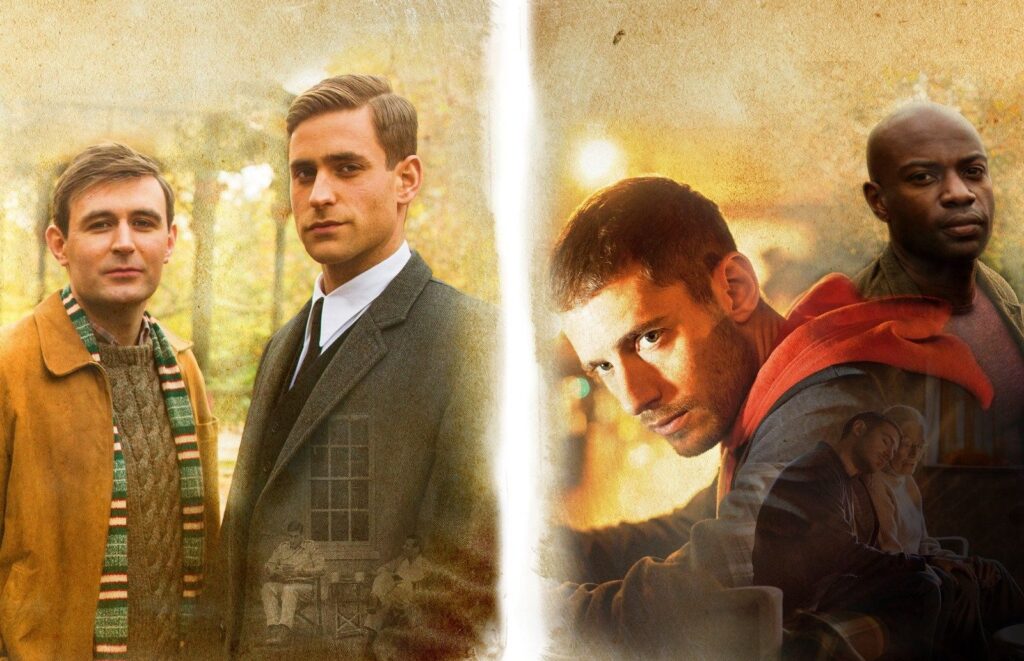 From : Wikipedia
Man in an Orange Shirt is a two-part British television movie from the BBC. It was produced by Kudos Film and Television and premiered on 31 July 2017 at BBC One. The film drama tells three love stories from two generations of a family, in the 1940s and in 2017. Vanessa Redgrave, Julian Morris, and Oliver Jackson-Cohen act in the lead roles, directed by Michael Samuels. The script and idea come from the British best-selling-author Patrick Gale, whose family history is the autobiographical core of the plot. The film won 2018 International Emmy Award for Best TV Movie or Miniseries
Man in an Orange Shirt features two separate yet interwoven stories:[1] Part 1 tells of the obstacles that Western society is putting into the love relationship of the two veterans Michael and Thomas in the immediate post-war period. Part 2 describes the trials and tribulations of 21st century partnerships, using the example of Michael's grandson Adam. The stories are linked by Flora, as Michael's grieving wife and Adam's grandmother, whose unrequited love for Michael and conservative education results in a hateful response to Adam's coming-out.