I'm honored that my husband Andrew Reach's art is part of a wonderful art collection; Summa Health's new Healing Arts Collection for the new Patient Tower at the Akron campus. Meg Harris Stanton, Summa Health Healing Arts Leadership Council, curated the collection. She selected "Ninety One Kites" where it has been placed on the fifth floor across from the nurses station. Christine Havice, Chair, Summa Health Healing Arts Leadership Council researched and wrote about each artwork with dedicated web page's for each artist (see list below). Below is excerpt of what she wrote on Andrew's page:
After viewing this print, you may also find his reflections helpful in negotiating the visual arts world of today, where both digital and the older "analogue" techniques co-exist and often, as here and in certain other works of art in the Summa Collection, interpenetrate in new and exciting ways.

Christine Havice – Chair, Summa Healing Arts Leadership Council
Click here to Andrew Reach's page.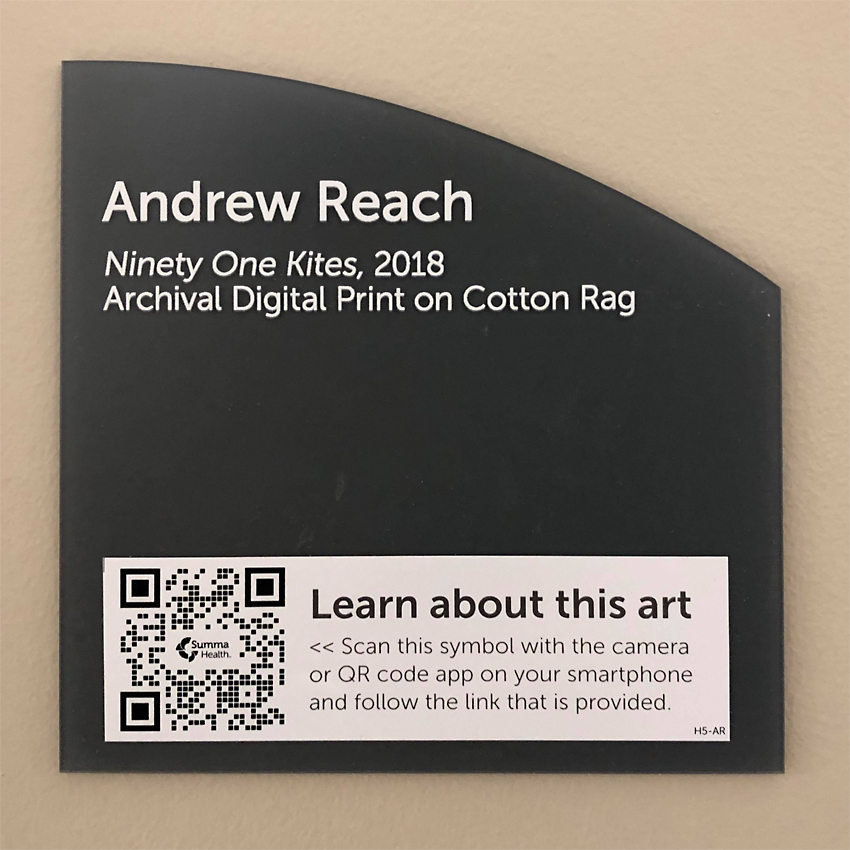 Below are some other great works in the collection.
Summa Health Healing Arts Collection