I'm proud to share pictures from the opening of the exhibition "Let's Get Digital" at the Ohio Arts Council Riffe Gallery in Columbus Ohio. My lifetime partner Andrew Reach was included with this wonderful group of artists in the show. Andrew has been dealing with many setbacks dealing with his health. I am particularly proud of his accomplishments. This is the first exhibition of his art printed on Canvas at a very large format. Each piece is taking longer to accomplished due to the pain he lives with and the inability for him to be up for extended periods of time. I would like to thank Alex Nicholis Coon, Director of the Massillon Museum for her advocacy of Andrew' work and including him in this exhibition. Even though we haven't met her for Andrew's health precluded us from traveling to the exhibition, I'd also like to thank the Riffe Gallery director Mary Gray.
Below are pictures of the show and also the press that has so far covered the exhibition. What I posted are the pictures Alexandra sent us that were taken by her friend and only some of the artists represented were in them. When I get more pictures of the other artists, I will update the post.
Bruce Baumwoll
Artists in the show include (hometown noted): Janet Ballweg (Bowling Green), Artists in the show include (hometown noted): Janet Ballweg (Bowling Green), Jerry Birchfield (Cleveland), John Branham (Massillon), Kimberly Burleigh (Cincinnati), Guy Michael Davis (Cincinnati), Nicholas Economos (Cleveland), Ronald Geibert (Beavercreek), Brian Harnetty (Columbus), Dan Hernandez (Maumee), Janice Lessman-Moss (Kent), Katie Parker (Cincinnati), Joshua Penrose (Columbus), Andrew Reach (Cleveland), Michele Waalkes (Canton) and Gina Washington (Cleveland).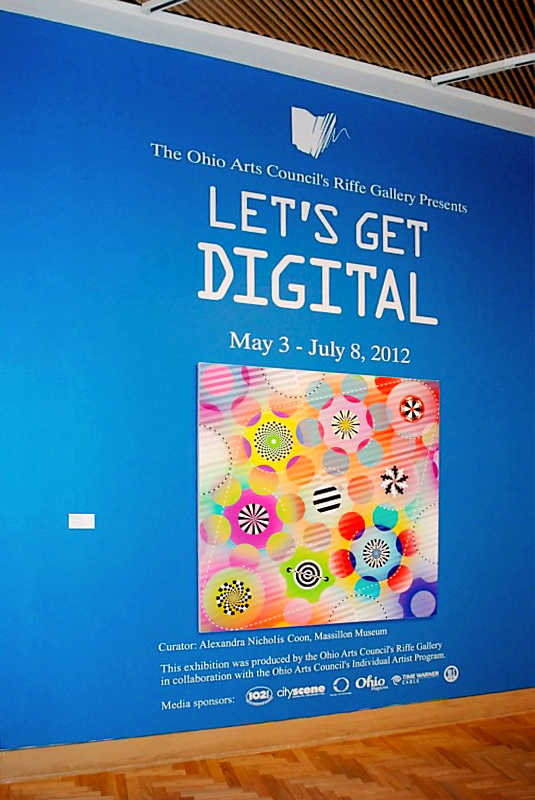 Parks & Recreation by Andrew Reach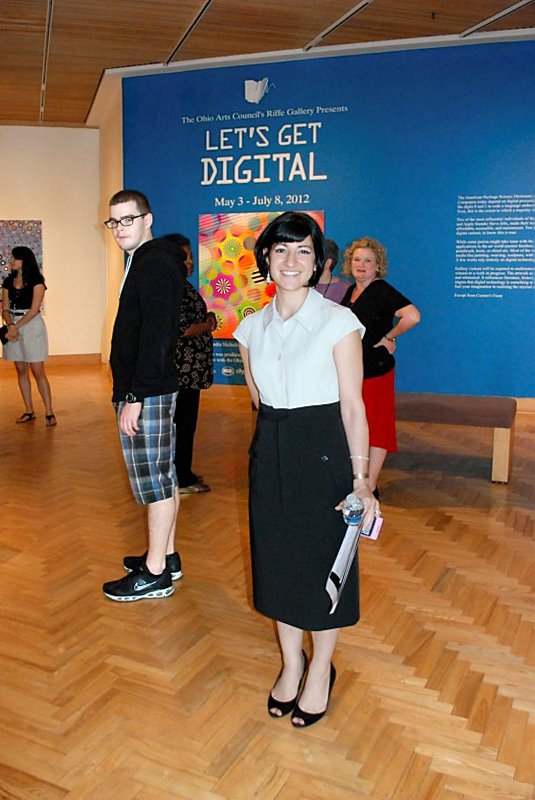 Alexandra Nicholis, Executive Director at Massillon Museum & Curator of Let's Get Digital Exhibition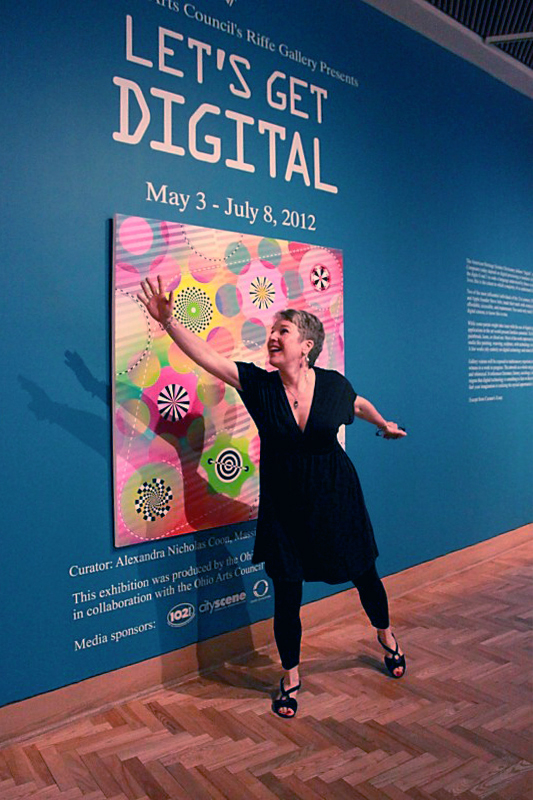 Riffe Gallery Director Mary Gray taking flight
at opening on May 8, 2012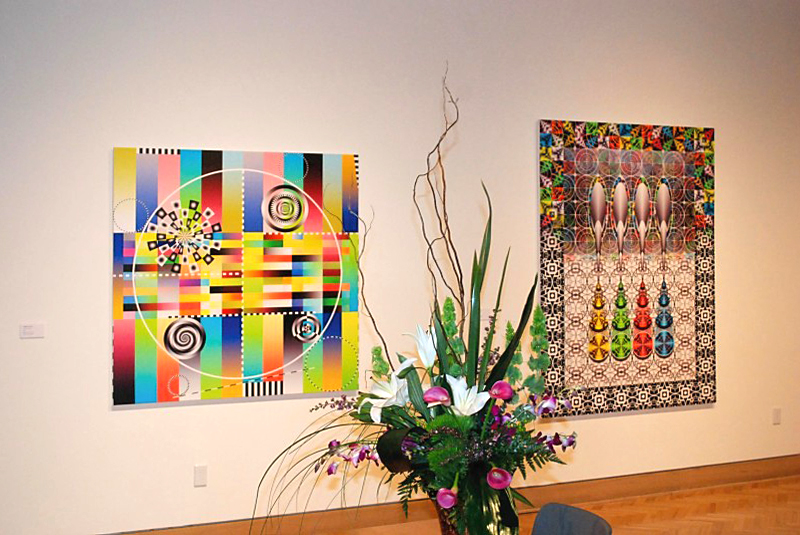 From left: De Rerum Natura & Mandala Machine by Andrew Reach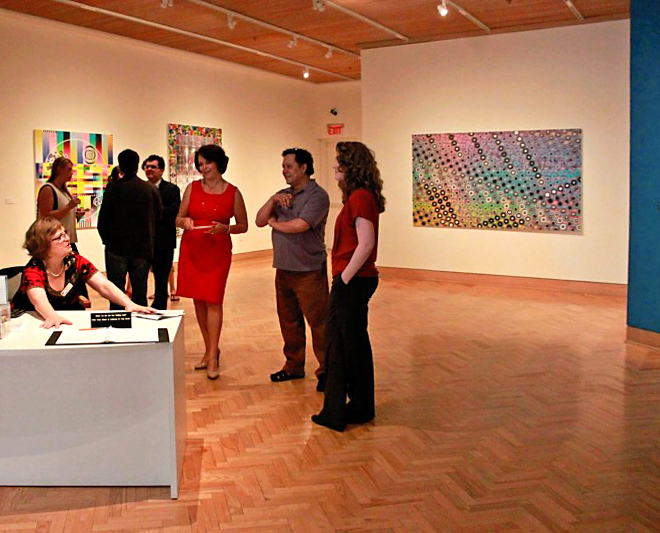 On Right: A Fisherman's Net Strung by the Constellations
by Andrew Reach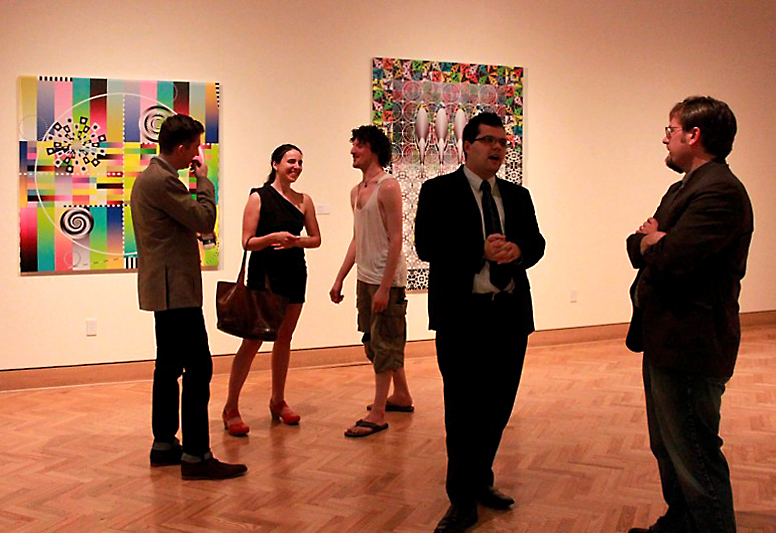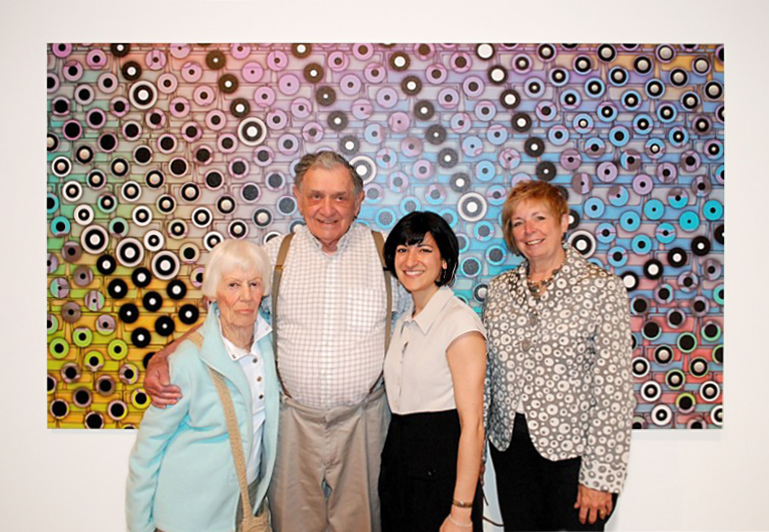 Amelia and John Sparks, Alex N. Coon, Margy Vogt
in front of A Fisherman's Net Strung by the Constellations
The exhibition was covered in the press by the Columbus Dispatch,The lantern at Ohio State University & Columbus Alive. To read the articles click on the pictures below.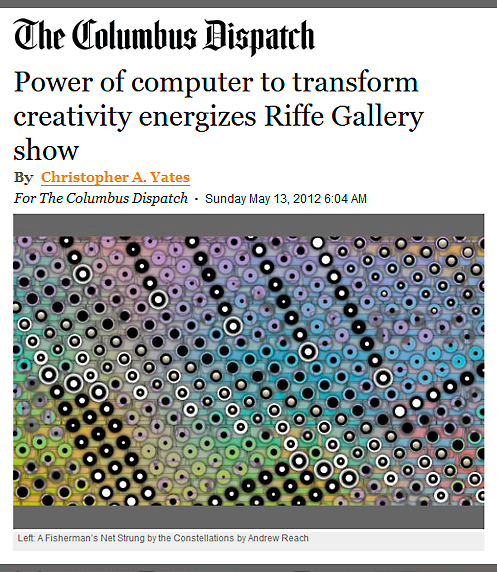 Columbus Dispatch
From left: Jill Malusky (Massillon Museum),
artist Joshua Penrose (Columbus) and
artist John Branham (Masillon)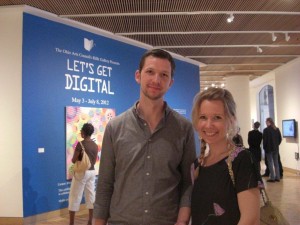 Artist Jerry Birchfield (Cleveland) and his sister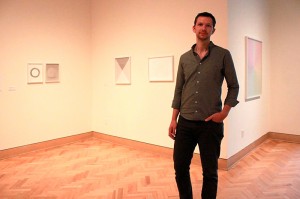 Artist Jerry Birchfield in front of his 5 artworks
Guy Michael Davis & Katie Parker – Porcelain Busts
(Porcelain, 3-D scanning, Rapid prototyping)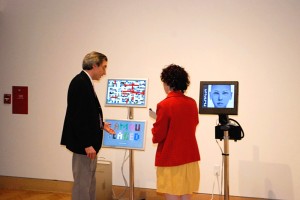 Ronald Geibert's (Beavercreek)
Camouflaged Electronic Kiosk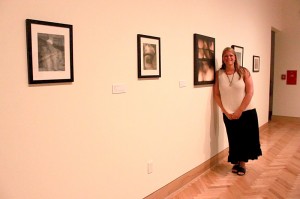 Michele Waalkes (Canton) with her prints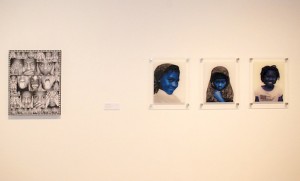 Gina Washington (Cleveland)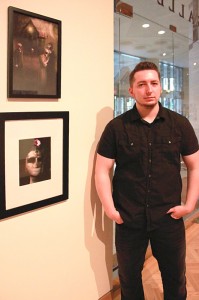 John Branham (Massillon)
with his prints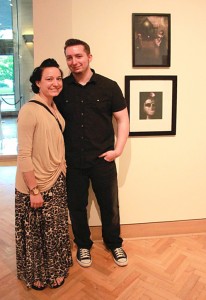 Jill Malusky (Massillon Museum)
& John Branham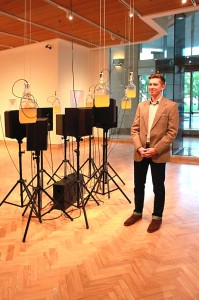 Joshua Penrose (Columbus) with his
Sound Installation Resonant Carboy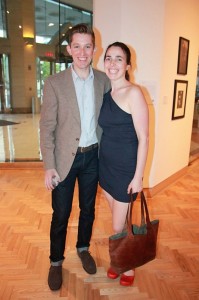 Joshua Penrose & Maya Penrose